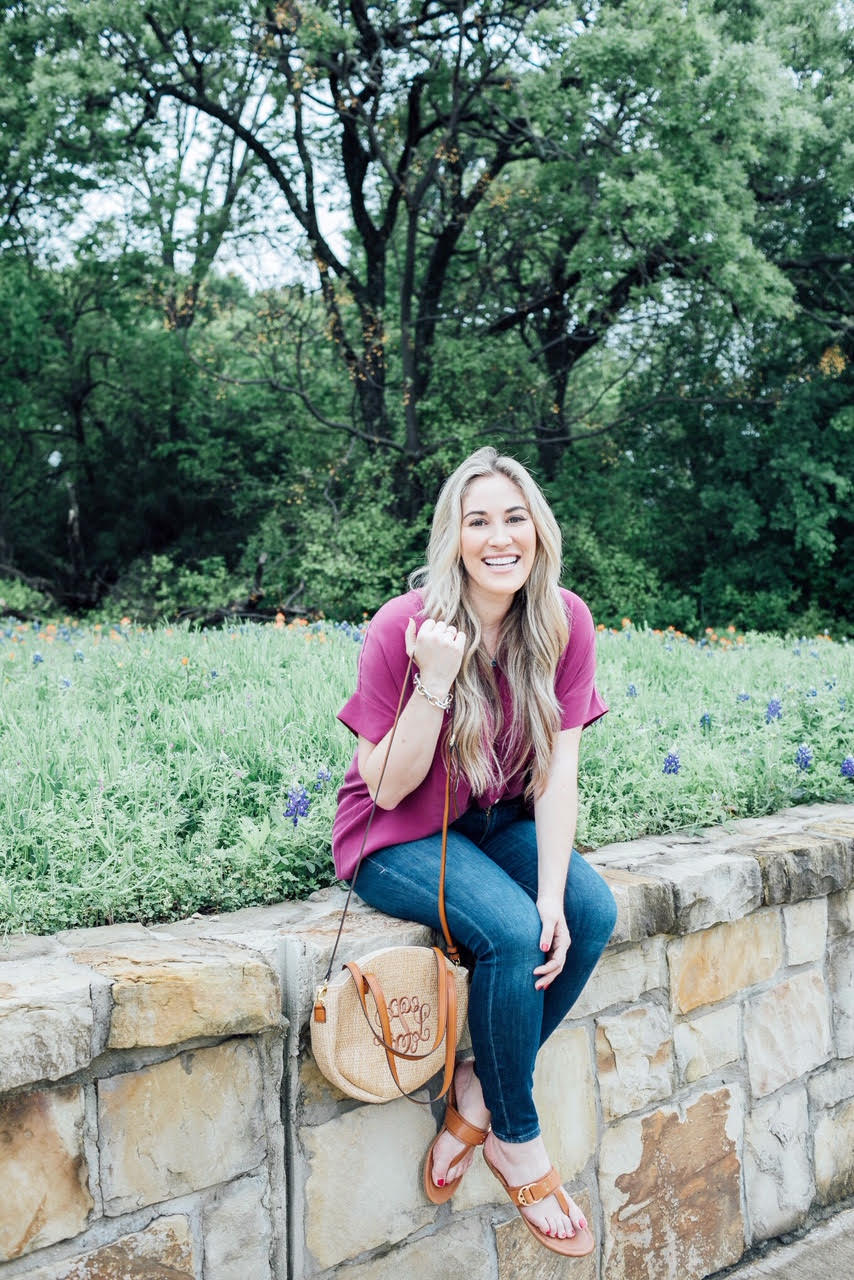 Y'all know I LOVE Texas! I worked there for several years and it's where Matt grew up and went to college. I spent most of my work years and trips there, and Matt spent most of his years in Texas too. So we always try to take at least 1 or 2 trips there a year to visit our favorite places and friends. Since I've traveled all over Texas over the years from West Texas to the Hill Country to the Coast and everywhere in between. And let me tell you, it literally has everything!
Top 5 Best Travel Destinations in Texas
1.) Grapevine
So I know that most people would say Dallas or Fort Worth, but hear me out! Grapevine is only like 20 minutes away and has so many great gems like Gaylord Texan Hotel (my favorite in this area!) and my favorite winery, Messina Hof. And like I said, it's just a hop and a skip away to Dallas where you can do LOTS of great shopping too.
One of my favorite things to do in this area is definitely a little wine tasting at Messina Hof. They have amazing chocolate and cheese platters too, yum! My favorite restaurant hands down is Farina's Winery & Cafe. They have great wine, great food and great live music on some nights. Another favorite is Tolbert's. And don't forget to stay at Gaylord. They have such beautiful rooms of the atrium within the hotel, wonderful dining, great service and such a fun waterpark just right next door!
And if you're traveling with kids, Great Wolf Lodge is a great option in the area too. They have an indoor waterpark and super kid friendly rooms. There is also a Legoland just around the corner! Another favorite attraction of ours is the Bass Pro in town. Matt always insists we stop lol! We actually have 2 trips back to Grapevine this year and cannot wait to be back!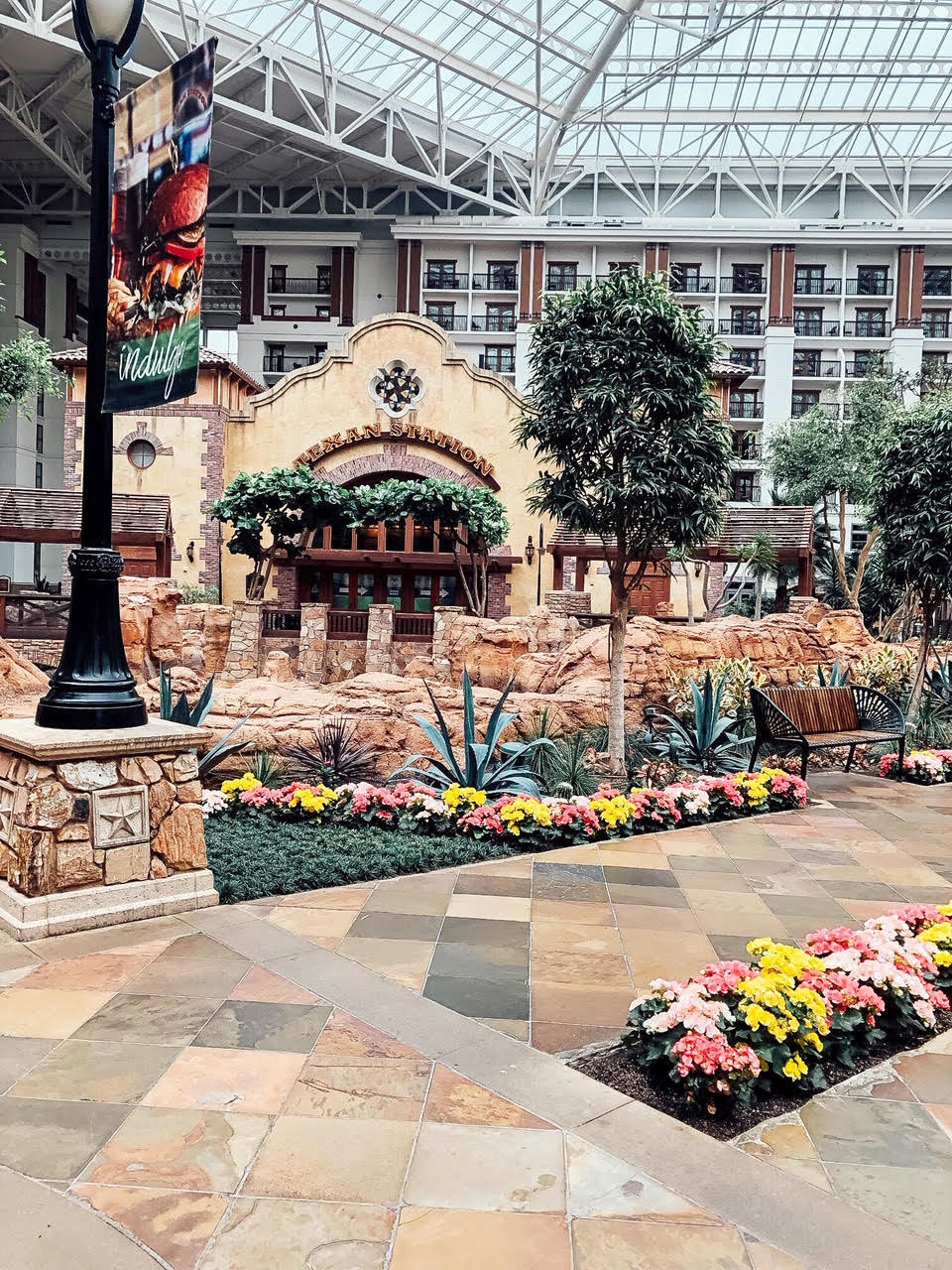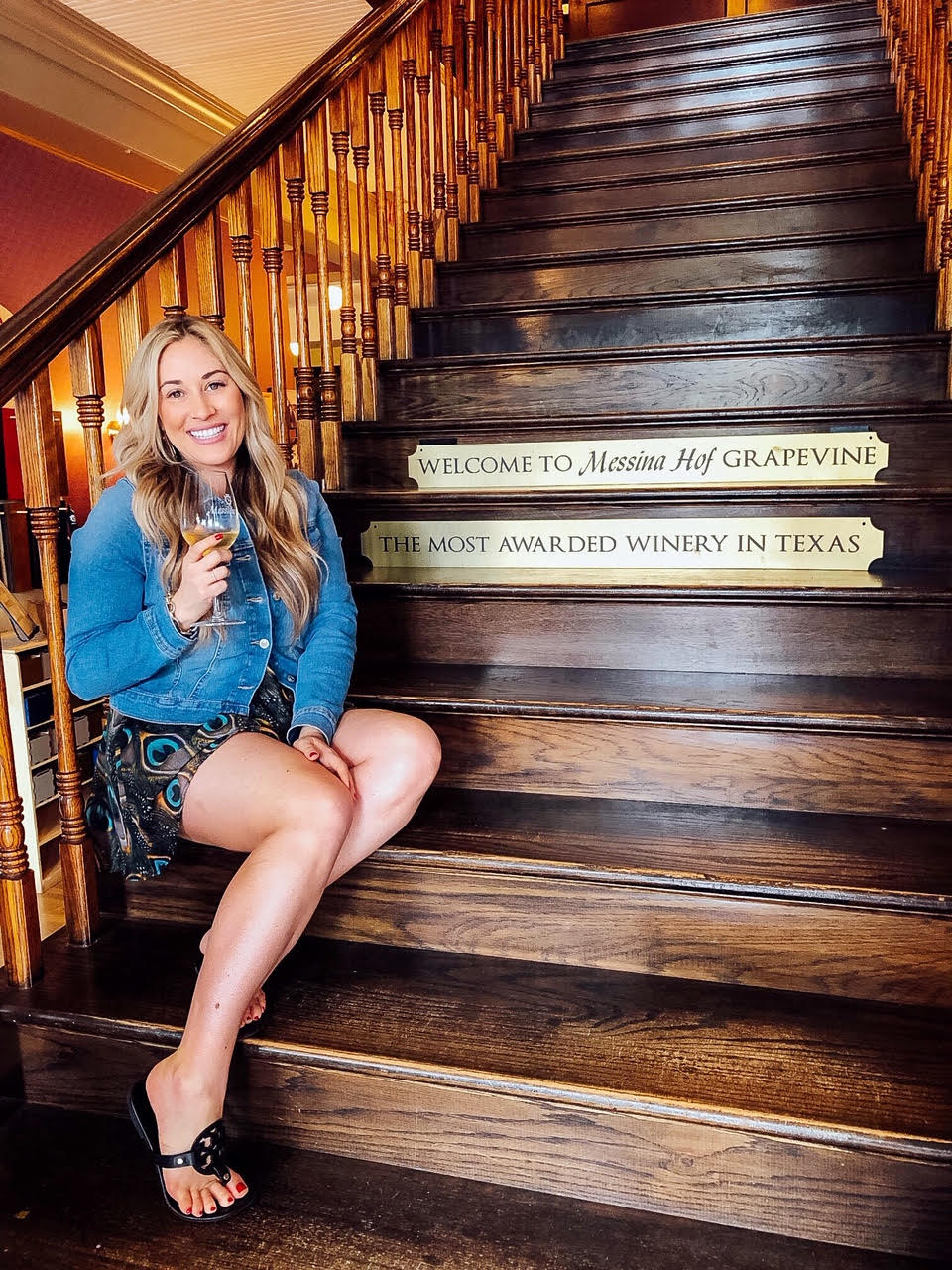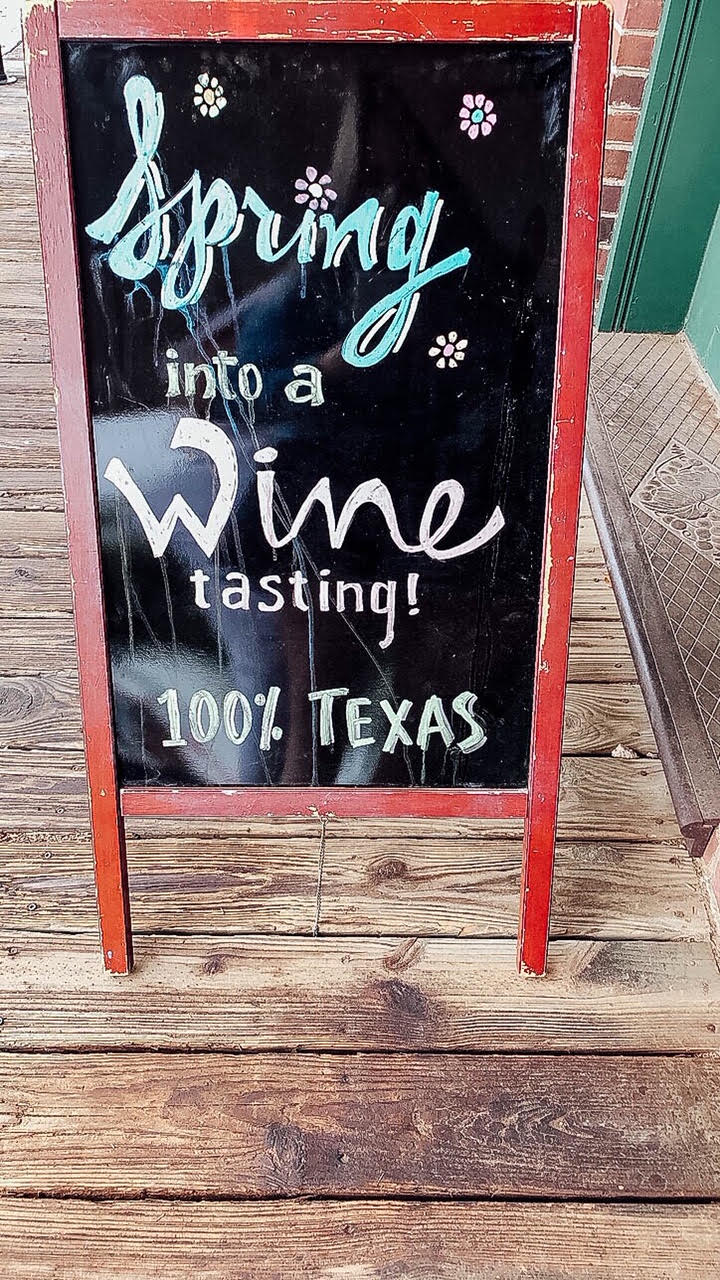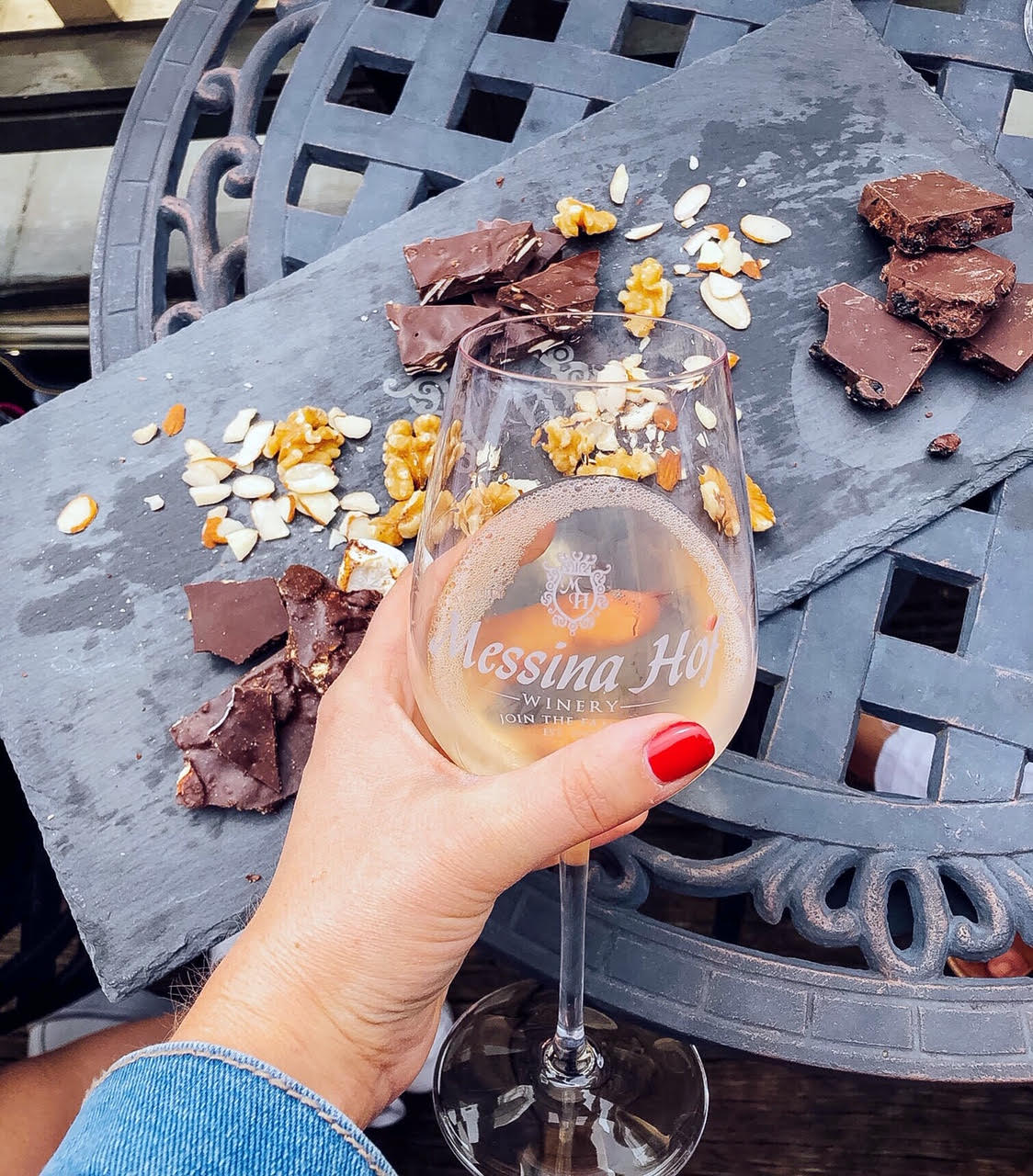 This big city has everything. Great food, great hotels and great shopping! One of my favorite hotels in the city is the Four Seasons. My room led right out to the pool and hotel, and it was so relaxing and spa like! And their lobby bar and restaurant, Bayou & Bottle had great food and made some of the best drinks. They even made me a special cocktail with my logo on it, so cool!
If you've got the kiddos in tow, located about 40 minutes outside of Houston is Woodlands and one of my favorite family friendly hotels, Woodlands Resort. From teepees in the room to pools to waterslides right outside your door, Leighton LOVED this hotel! They do such a great job of catering to families, and we are still planning another trip back soon. Make sure you also add the Space Center and the Children's Museum to your list if you have the kids with you. They will love them!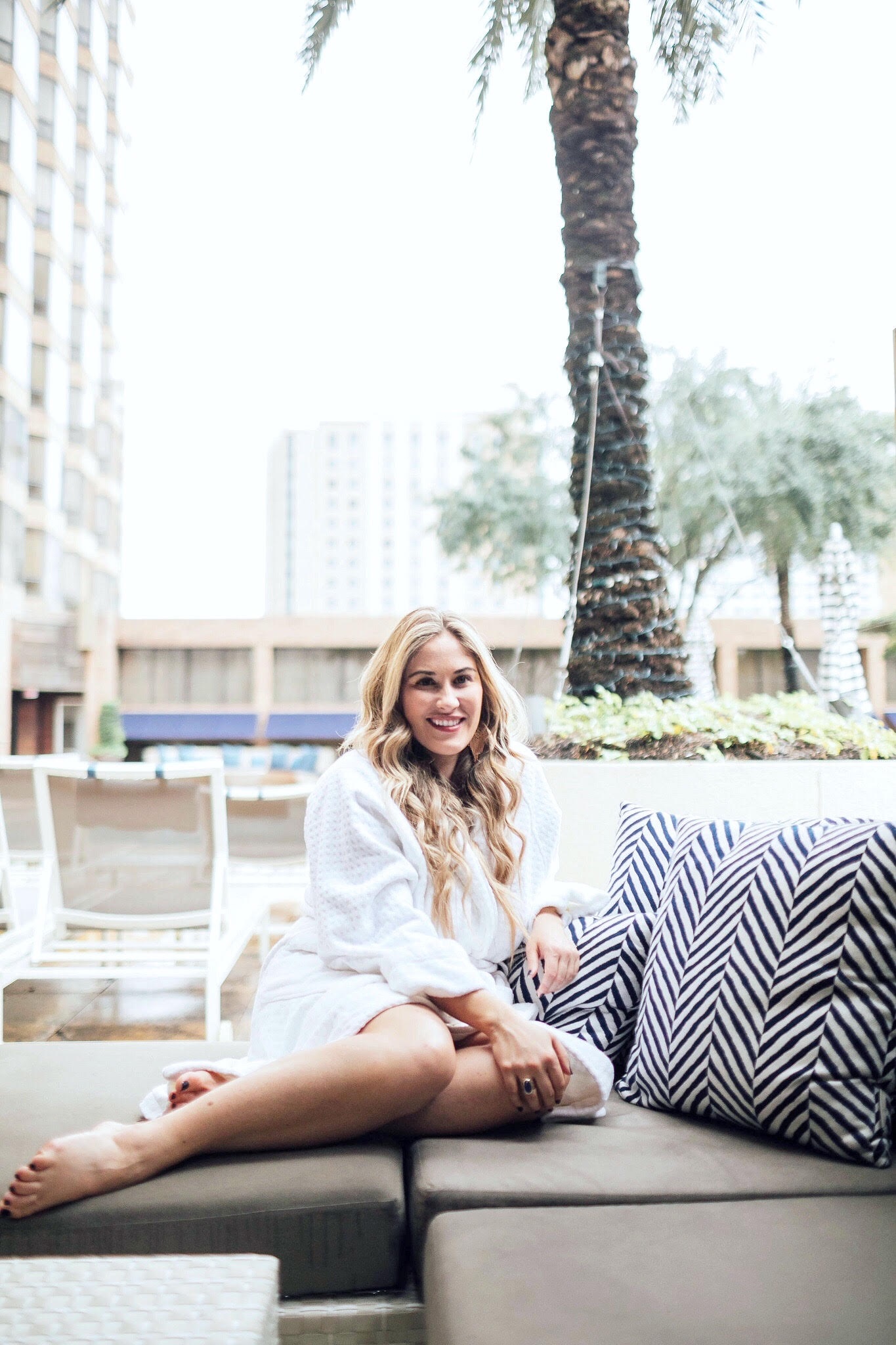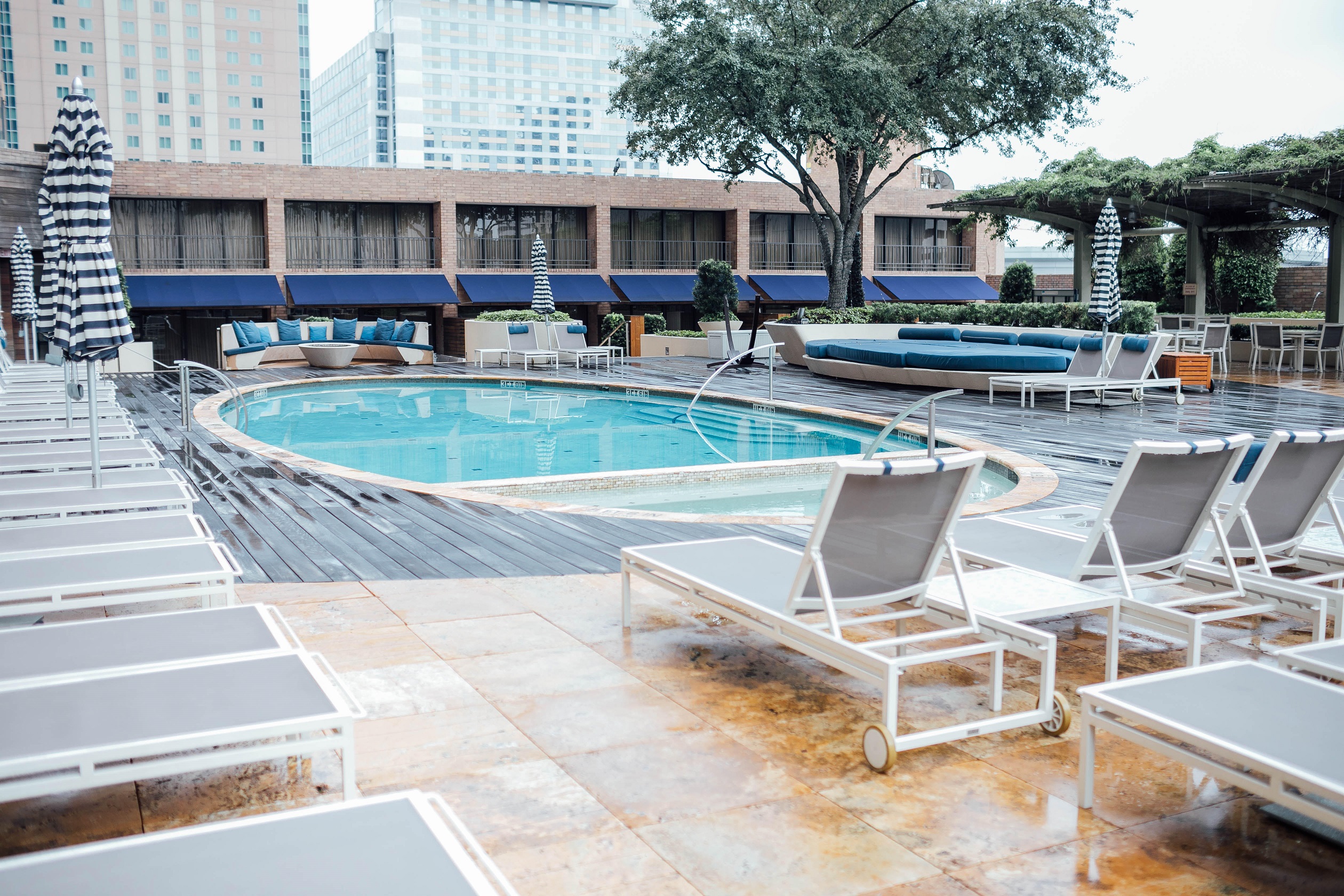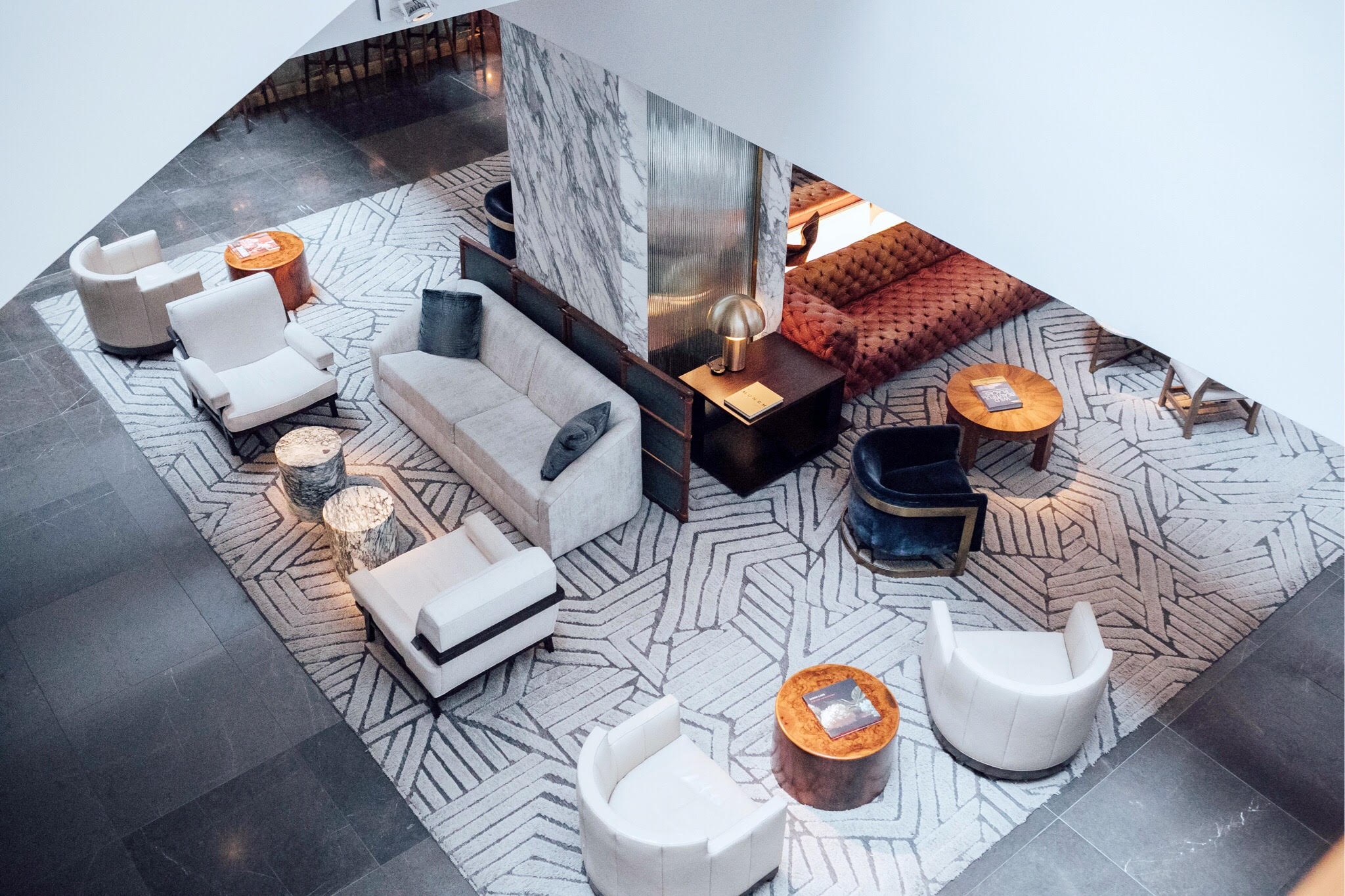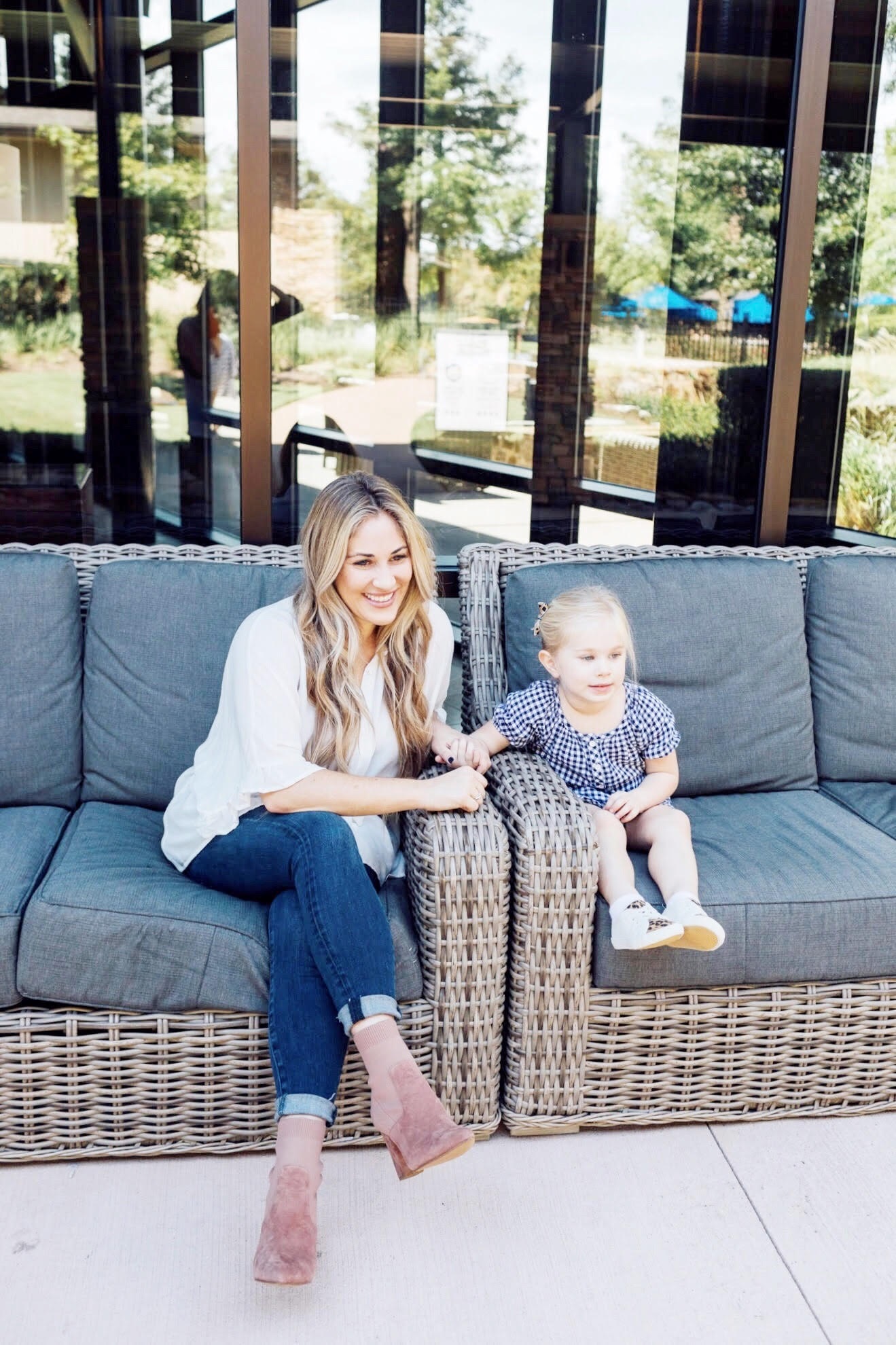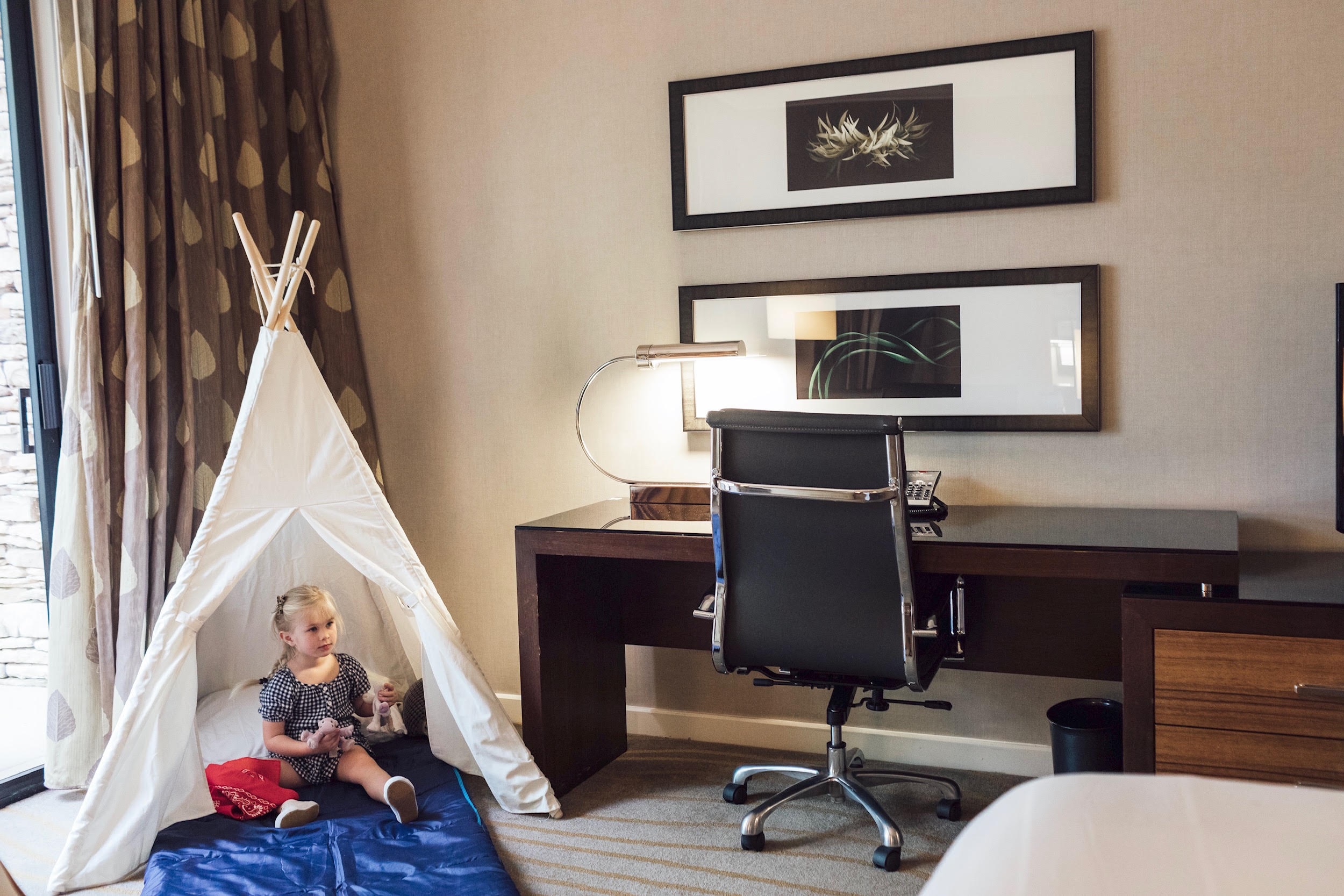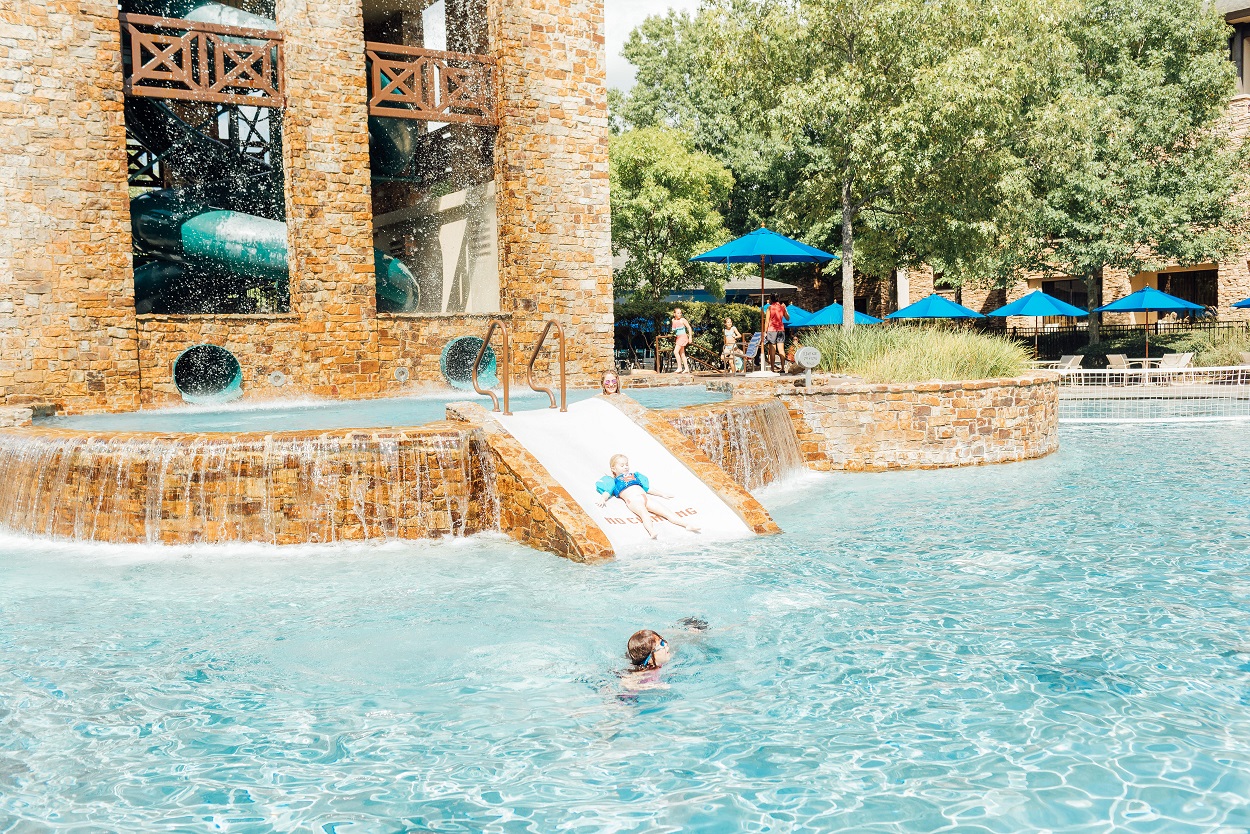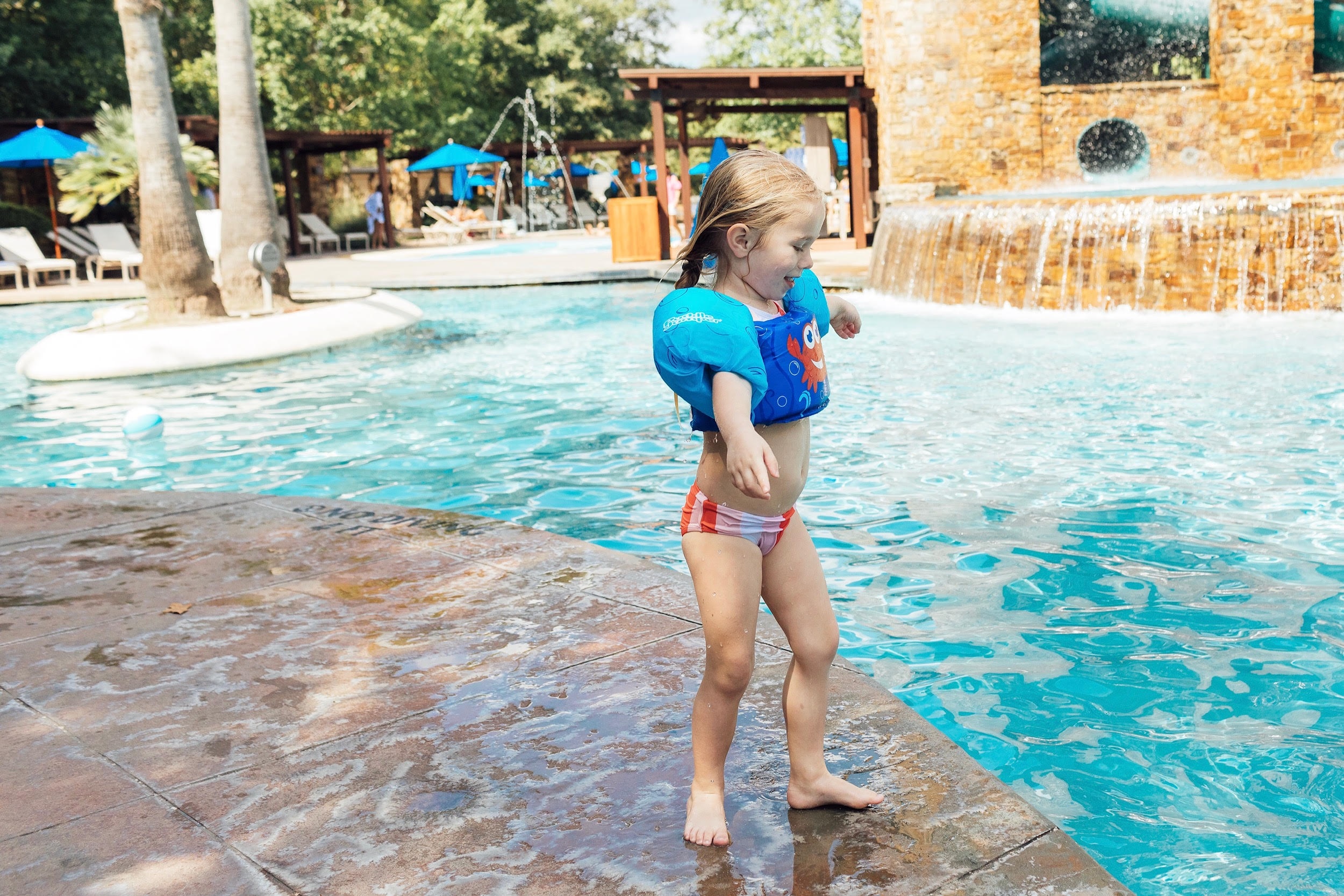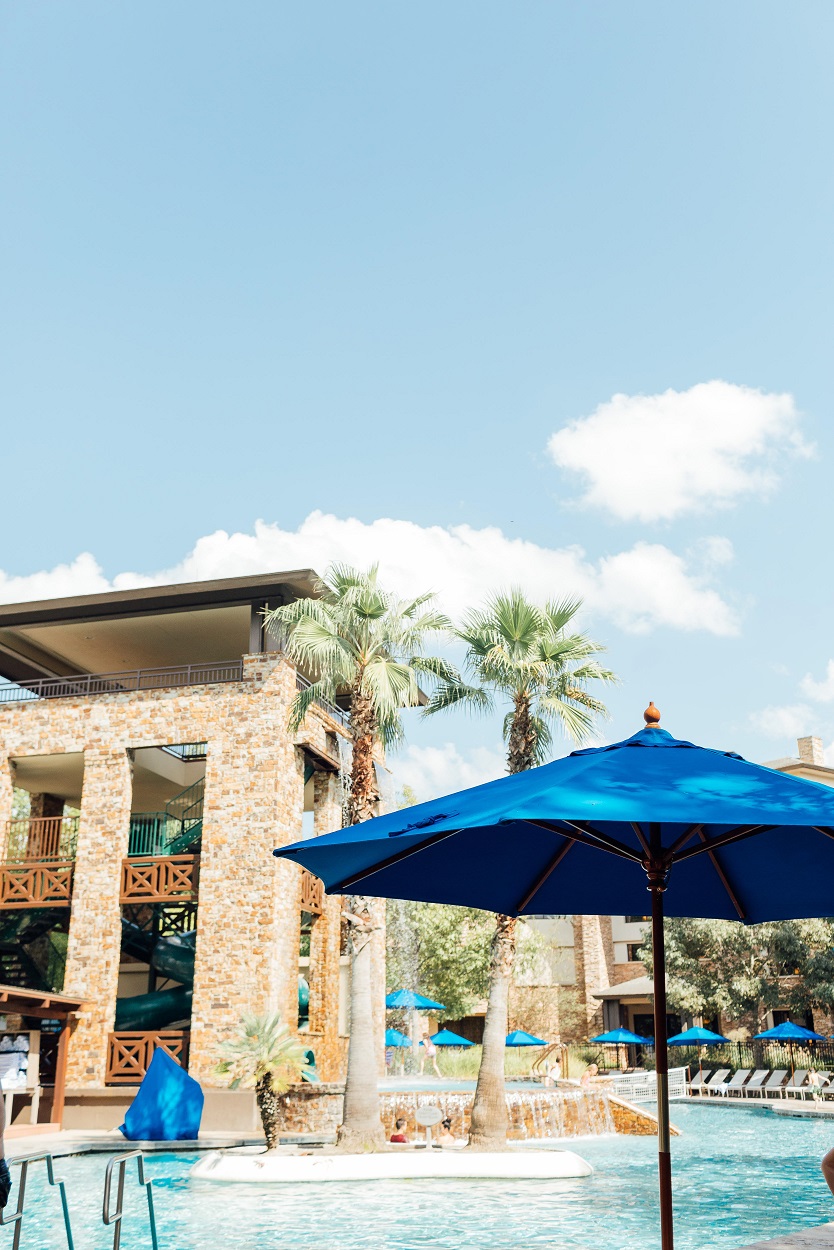 Y'all know I love me some Austin. It is right next-door to Matt's hometown, and I used to travel there quite a bit for work too. My favorite hotel hands down is Van Zandt. This dreamy boutique hotel is located in the heart of downtown close to the perfect places to eat and drink. And if the weather is nice, you'll want to walk or rent a scooter.
I definitely recommend going out on the lake if it's warm enough, doing some shopping, visiting some of the bars on Rainey Street, and of course you have to eat some barbecue at Cooper's. It's one of my favorites! But seriously, you have to try some brisket while in Texas!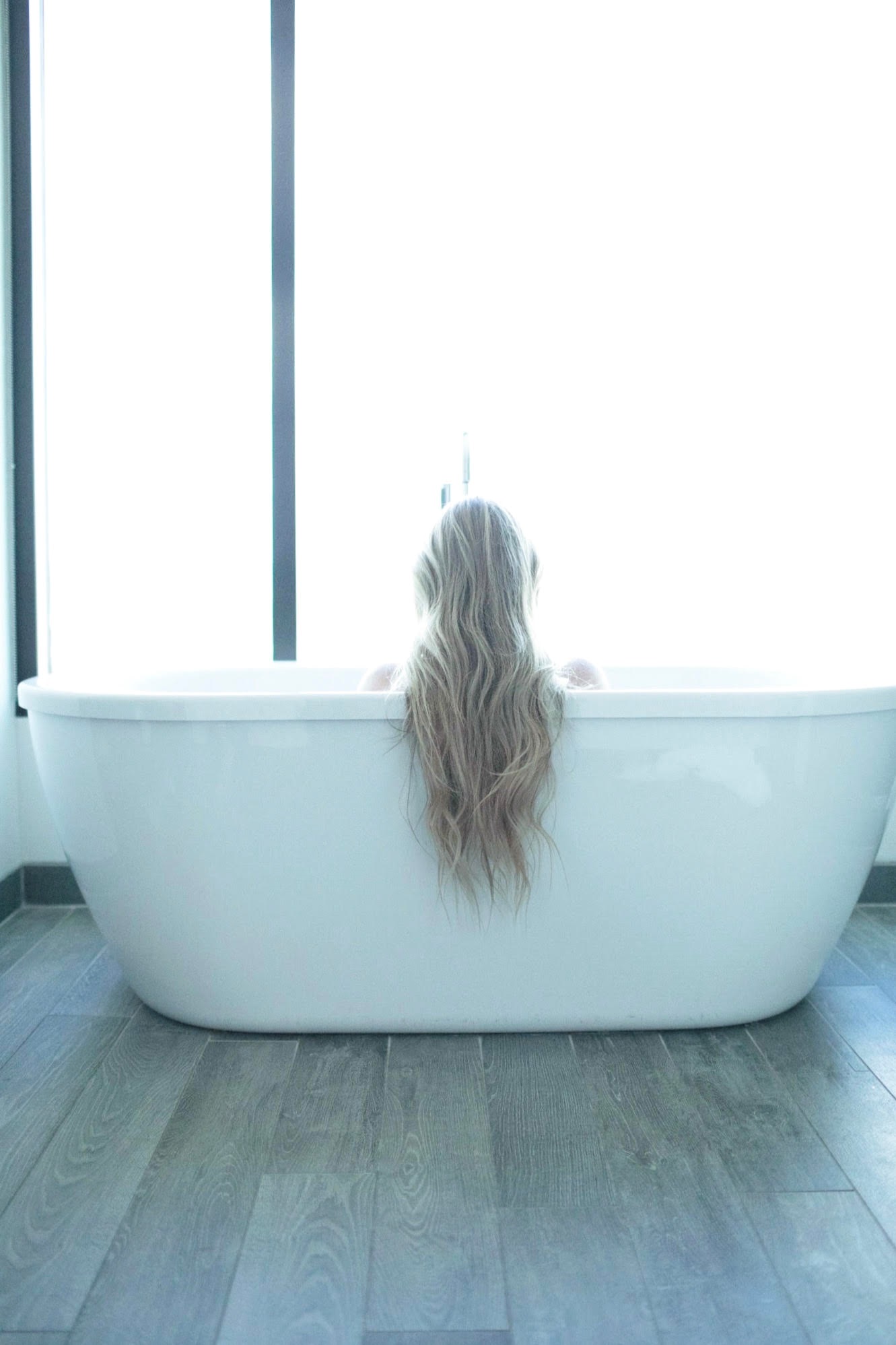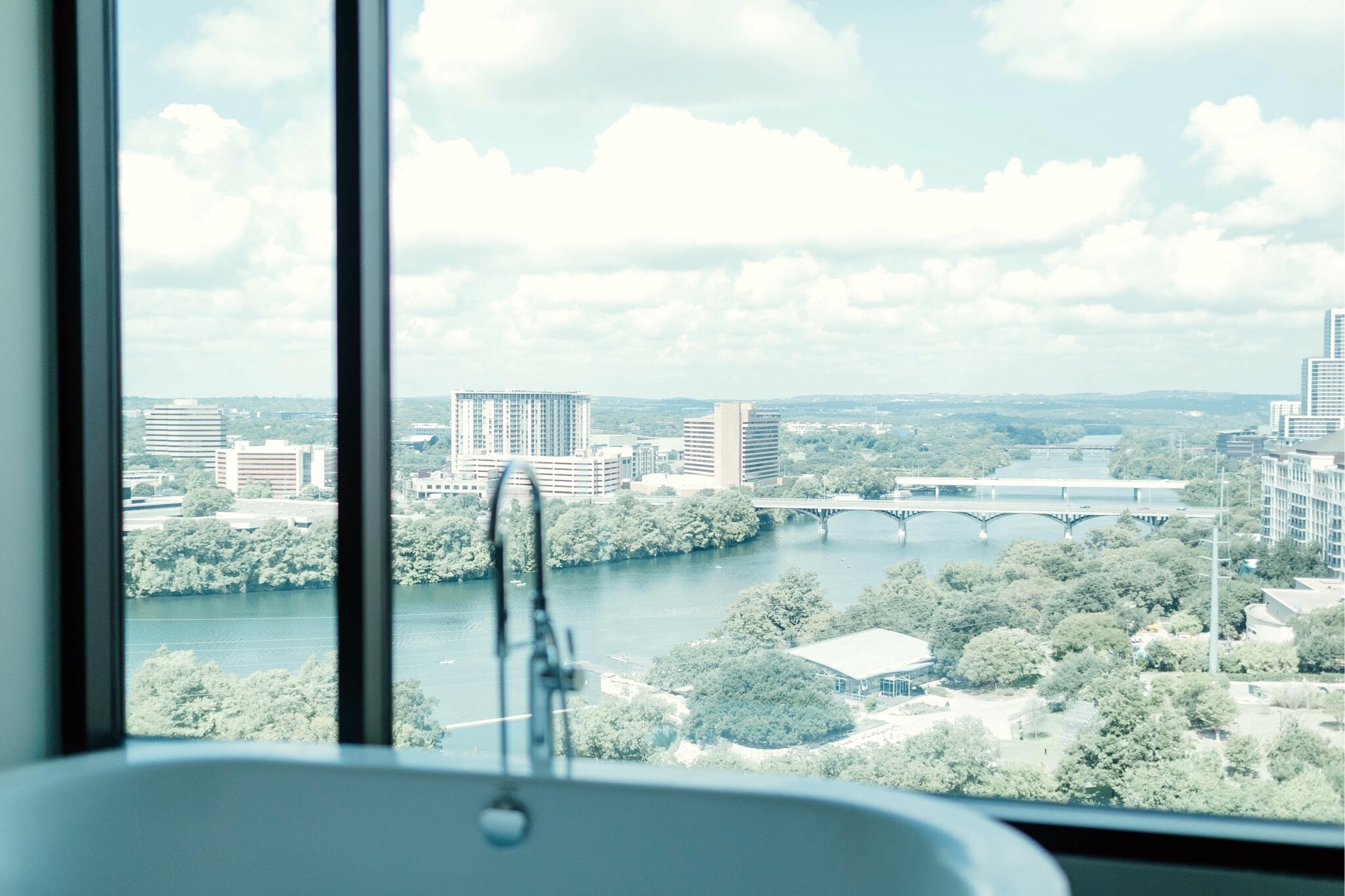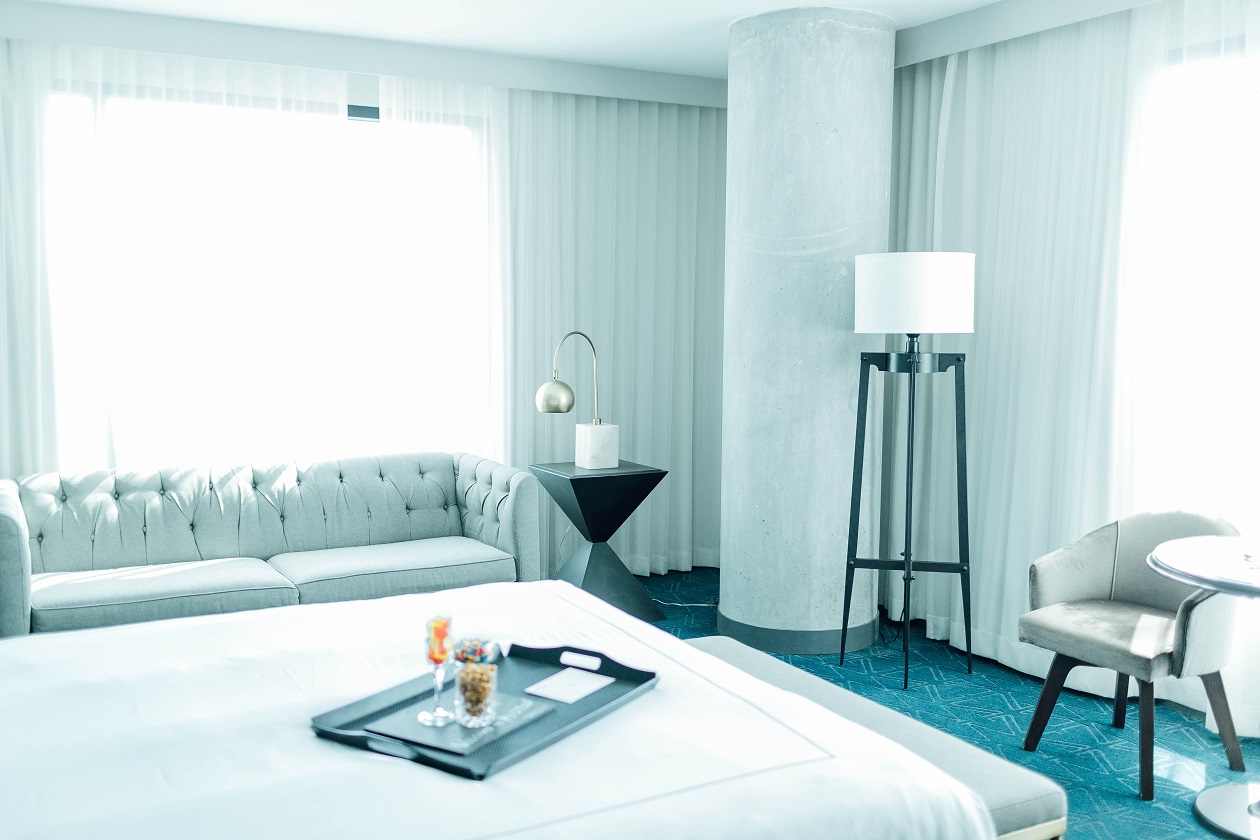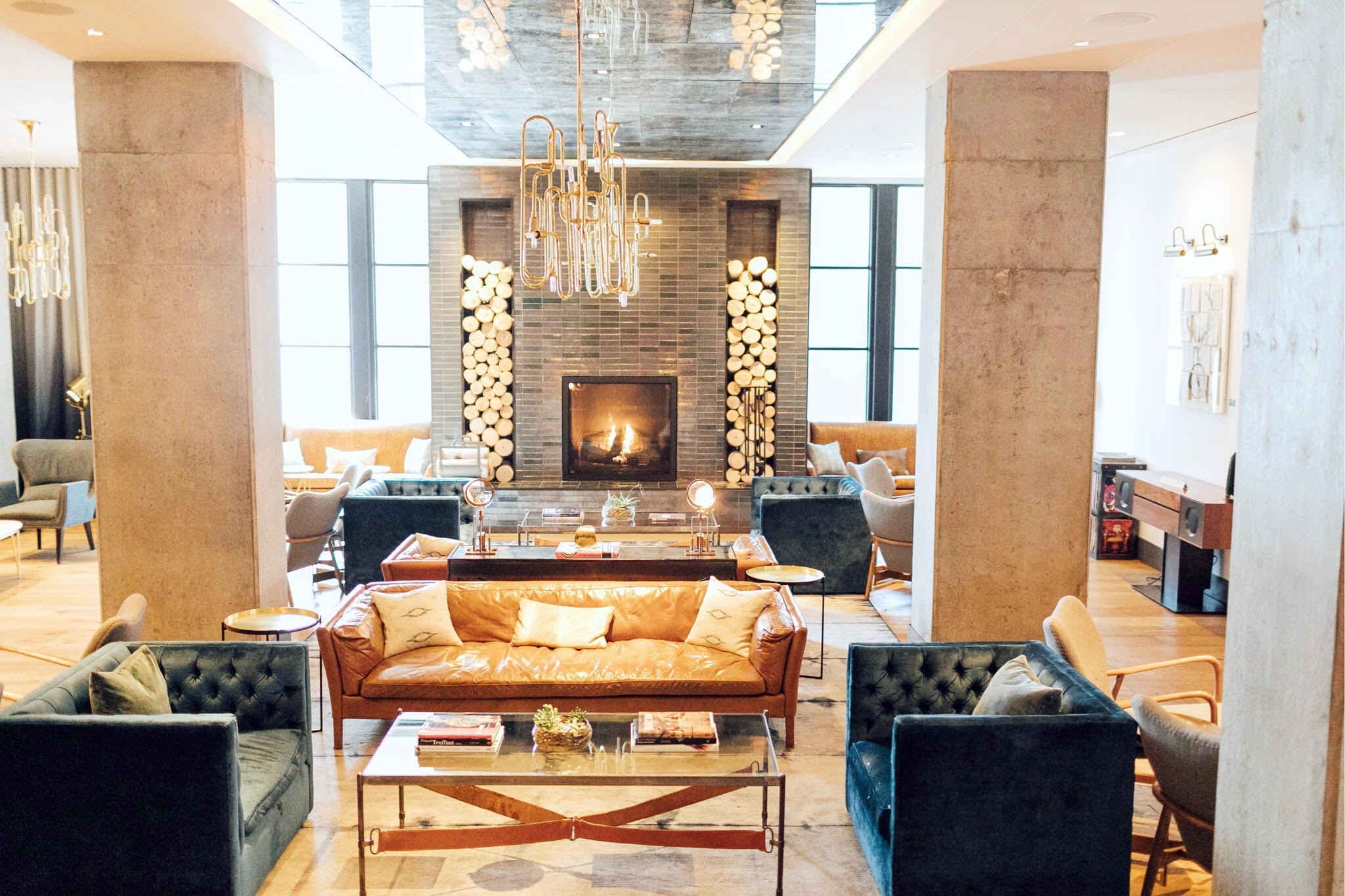 San Antonio is one of my absolute favorites. I used to go at least a couple times each year for work, and I miss it so much! If you're staying in San Antonio, you just have to stay on the Riverwalk. Mokara Hotel & Spa is one of my favorites. It's in the perfect location, and this boutique hotel is one of my favorites.
You will want to make sure that you go on a Riverwalk Cruise. They are so much fun and you can learn all about the history of the city while seeing such pretty views. For dining, one of my favorite places is Iron Cactus. They have such amazing Mexican food! For shopping, definitely stop by The Shops at La Cantera. They have the best selection of stores and boutiques and restaurants, and it's an outdoor mall and the weather is usually so nice in San Antonio. And while you're in town, make sure you stop by The Alamo too. It has so much rich culture and history, and it would be perfect to take the kids to visit too.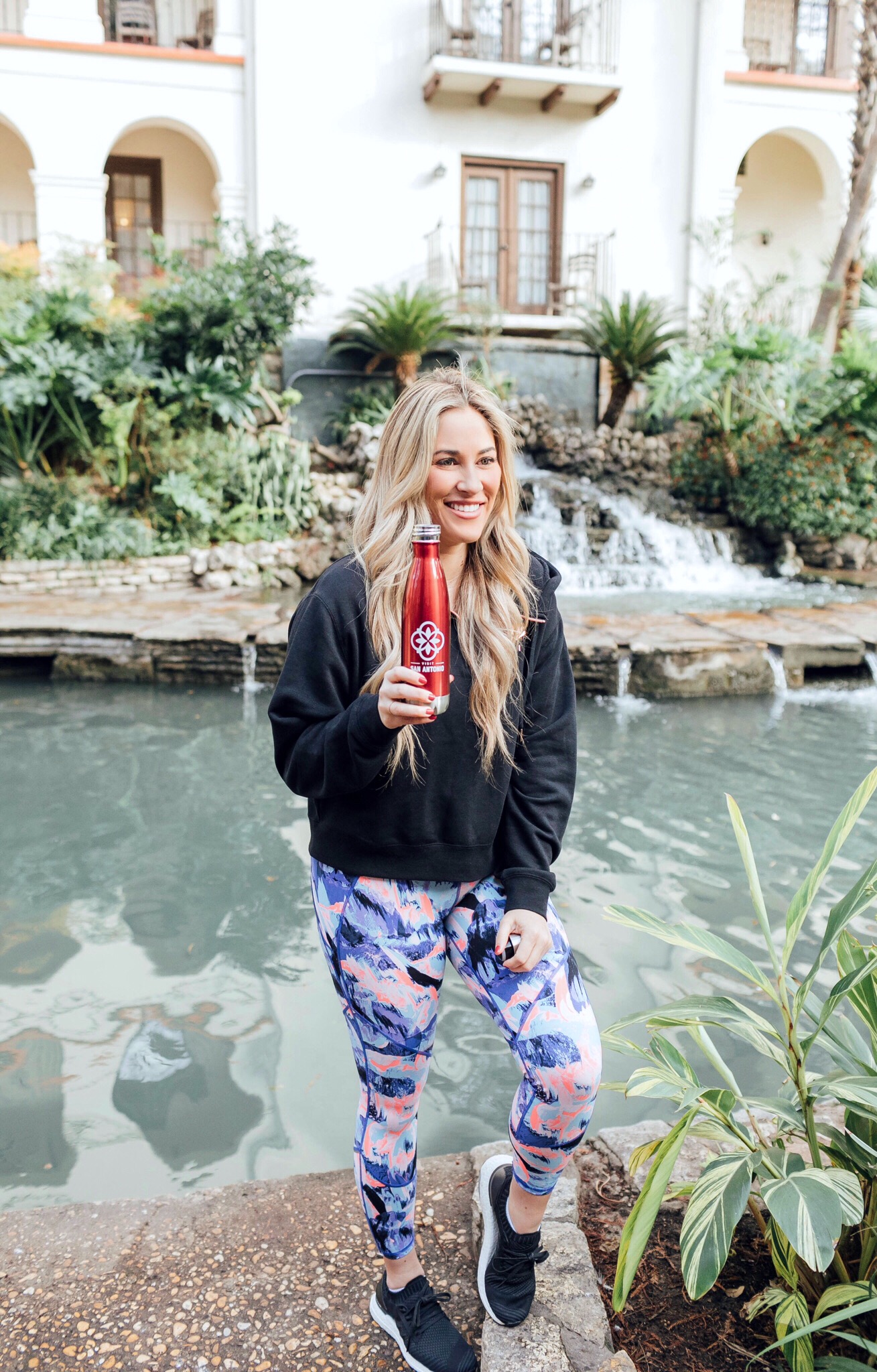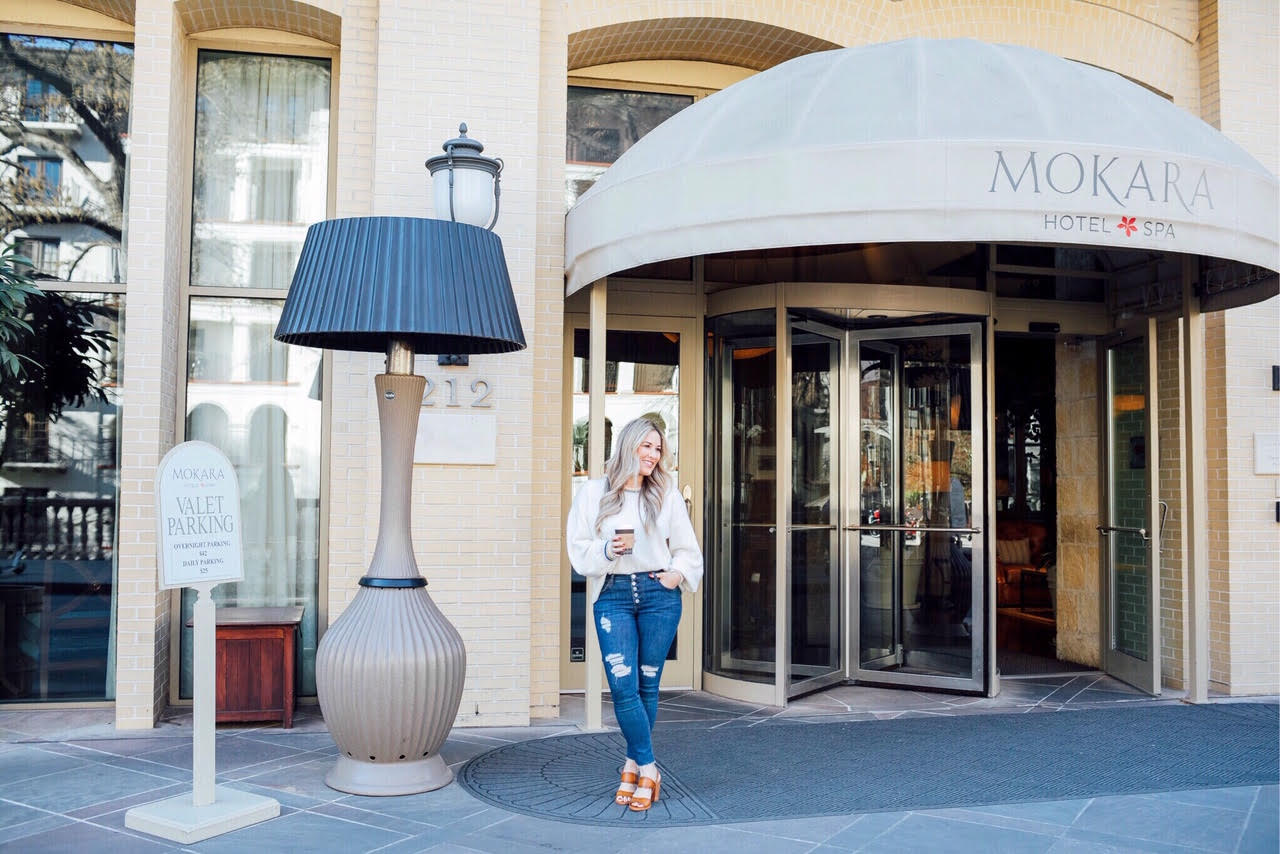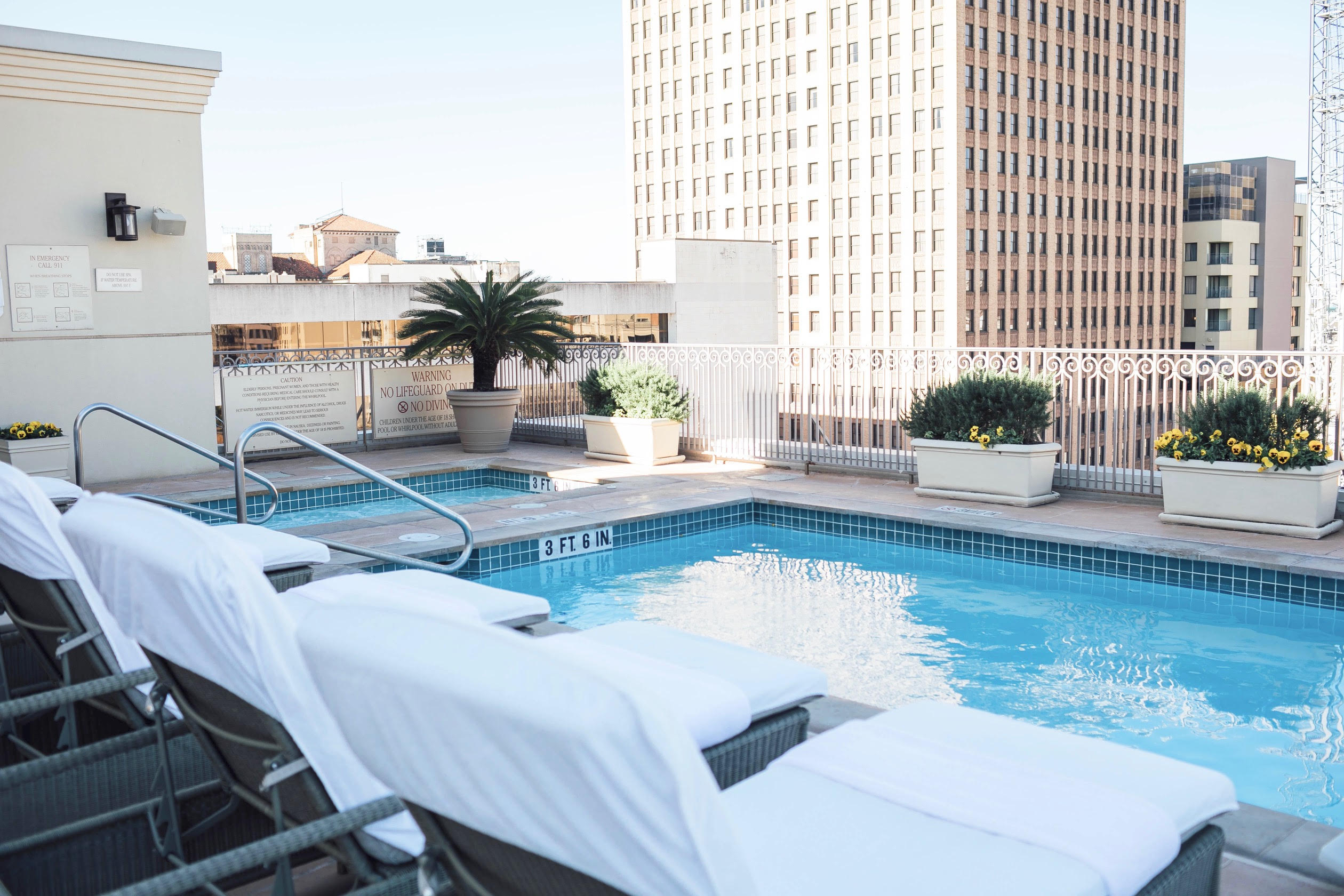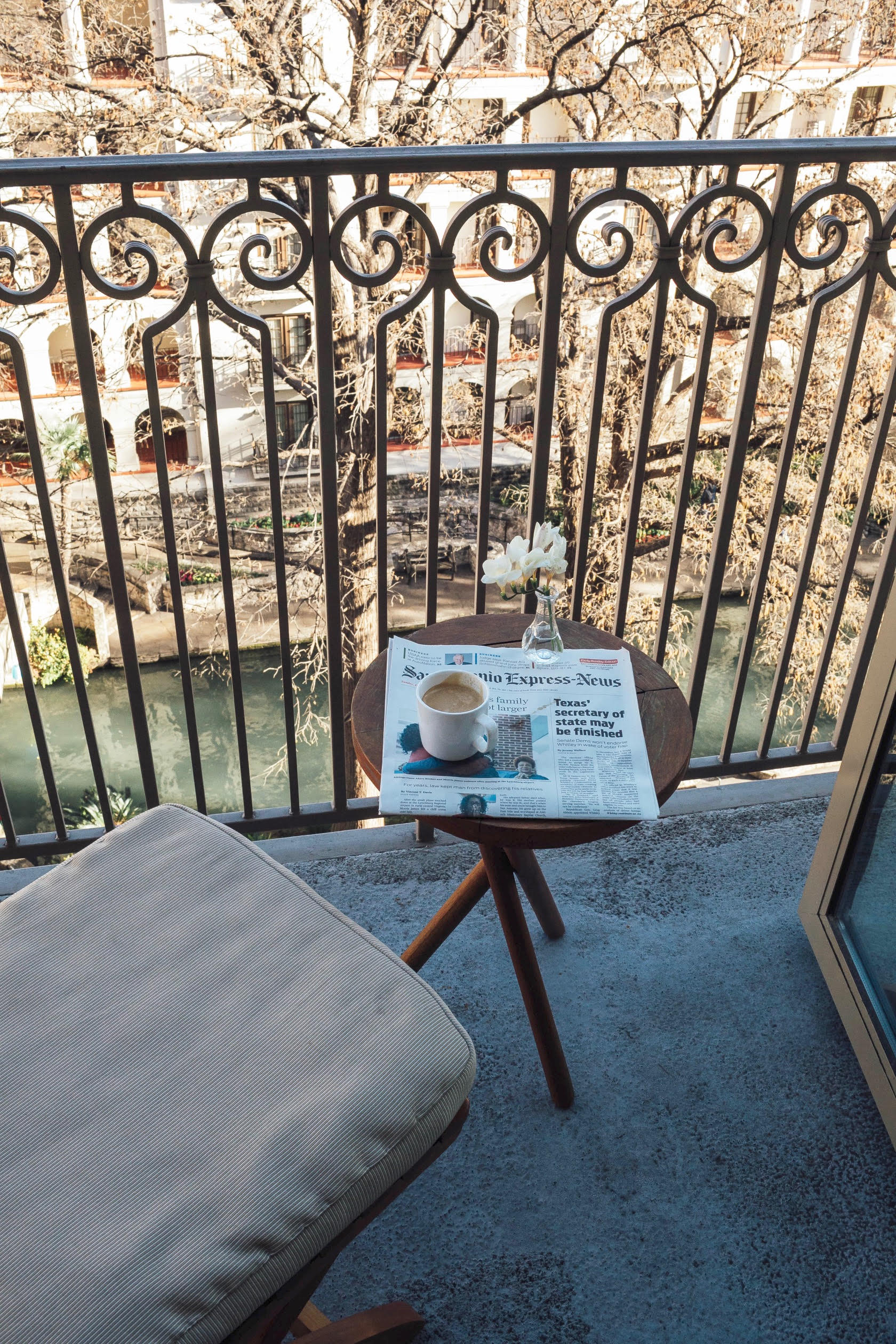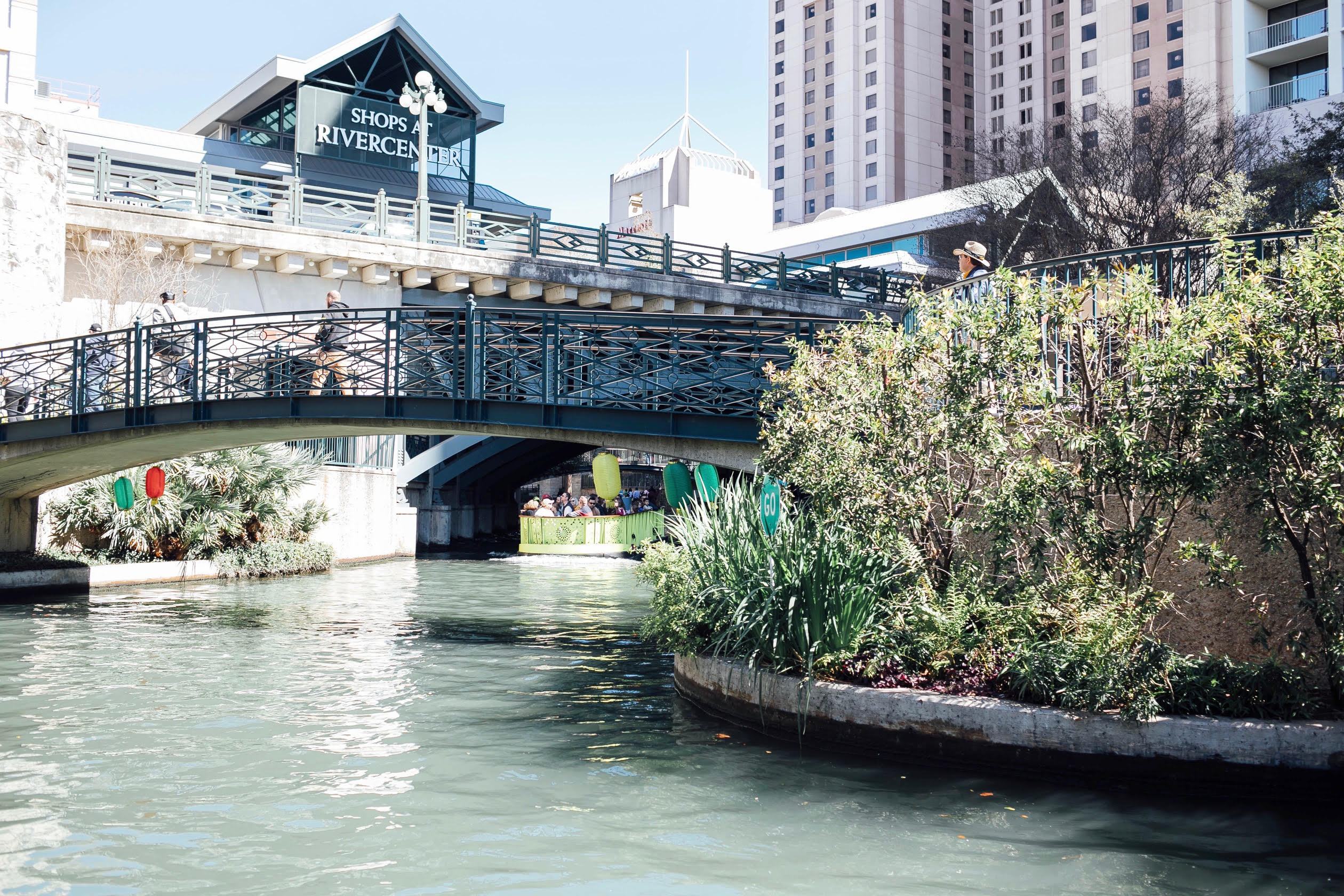 This is definitely a favorite of mine! I have been several times and am looking forward to the day I get to make a trip back again. They have SO many cute little shops on the square for shopping (hello James Avery) and tasting rooms. And they're also home to my favorite vineyard, Messina Hof. We did the grape stomp there a couple years back and had a blast! They even have gorgeous little cottages at the vineyard you can rent to stay in.
For dining, I cannot recommend Cabernet Grill and Crossroads enough. And make sure you stay at Crossroads for a bit after dinner for a drink and dancing. For breakfast, Sunset Grill is my absolute favorite. Try the baked brie to start with, yum! if you're there on the weekend, their brunch is SOOO good!
I haven't been to Texas in a year now, but I'm looking forward to FINALLY being back next month! What are some of your favorite travel destinations in Texas to visit? Are you driving anywhere this spring? Let me know in a comment below!