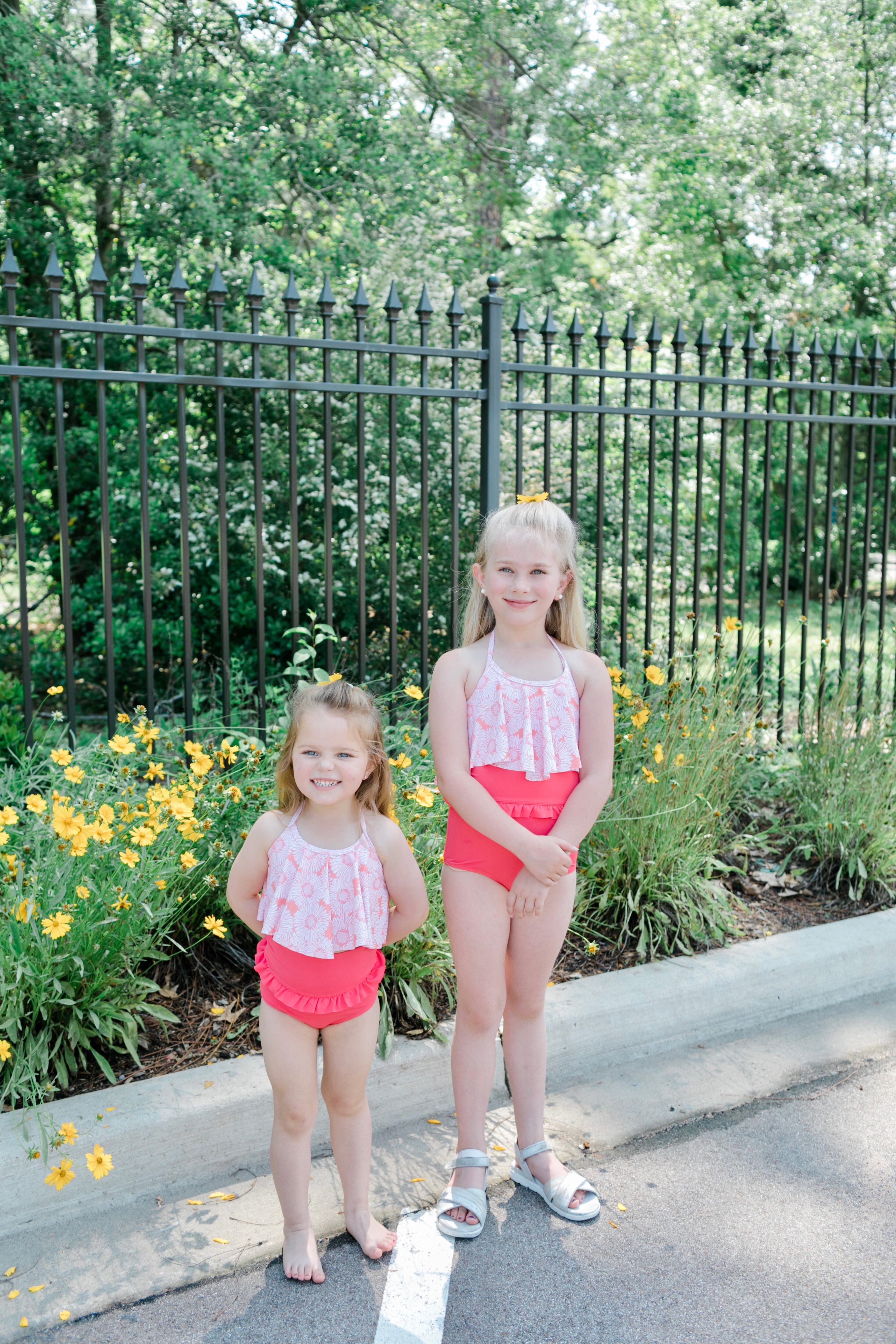 Mix and Match Swimwear from Kortni Jean
Today I want to share another one of my favorite swimwear brands. And they're not just for children either! They carry styles and sizes for the entire family, even the boys! But what I REALLY love about Kortni Jeane is how they are perfect to mix and match swimwear this summer.
You probably remember seeing Leighton and me quite a bit over the years in our Kortni Jeane here, here, here, here, and here last year with Gray! I love coordinating with the kids, and I especially love that Leighton now has 2 little siblings to match with too. = ) They're a great idea to use for some family photos too.
The girls picked out these adorable floral print swimsuits from their spring fling collection and coordinated them with bottoms in of course…hot pink! I love how you can always find a style you like in the print you want. And you can easily mix and match swimwear pieces with another fun print! Or you can always go the solid route too.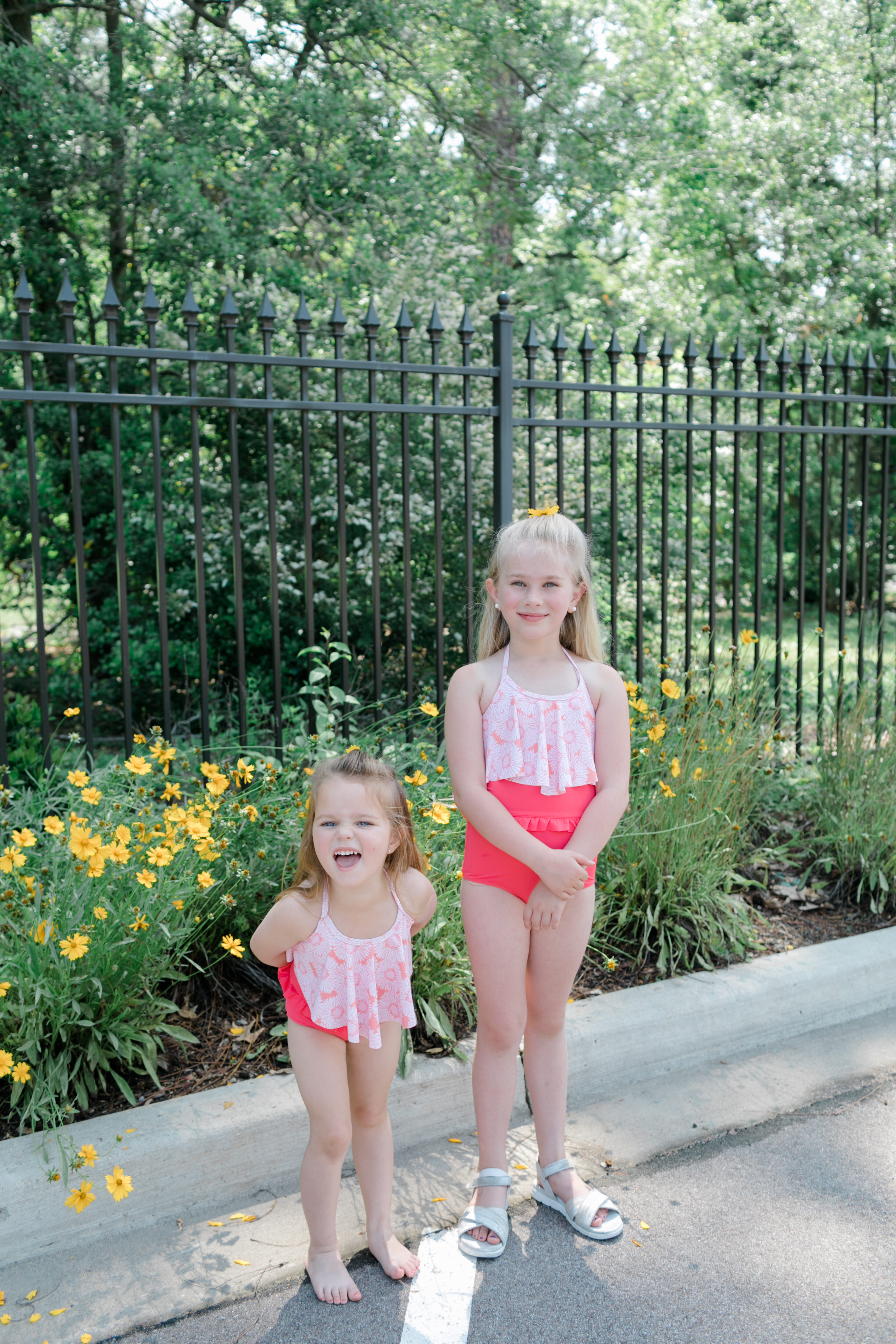 The baby even got some adorable little matching bottoms too that you may have seen over on my Instagram stories. They are just too cute! As for the girl's and women's styles, they are all 1 piece or high waisted, so you never have to worry about showing off too much skin or them sliding down while you're chasing the kids around at the pool… a win-win!
More from Kortni Jean
Kortni Jeane even carries adorable coordinating bags too. Perfect to throw all your pool or beach essentials in. And it can match the entire family! They even have styles for the dads. Yep, Matt got these swimming trunks to match the kids too. Cannot wait to test them out altogether soon at the pool and beach. Do you like to coordinate with the kids? Are you a fan of mixing and matching styles?