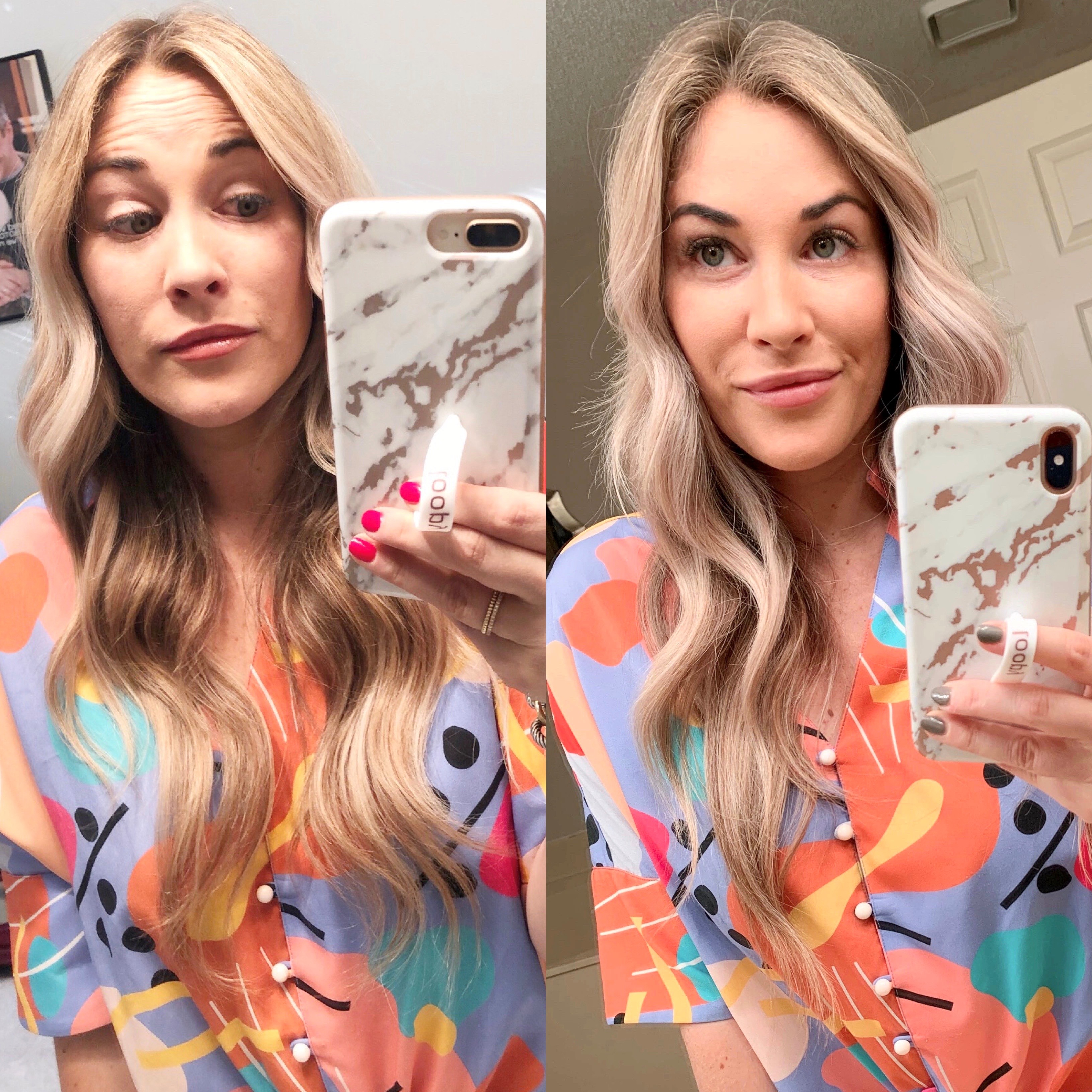 I've made it no secret that I visit my local medical spa for Botox, and y'all there's no shame in my game! I've been getting botox for almost 3 years now, and it's been really amazing to see the results from when I first started getting treatments at Spa Therapies. Sometimes you get so used to seeing the results from Botox everyday that you forget how it really looked before…and let me tell you, there is quite the difference! (Before picture is on the left and after picture is on the right making the same expression. Before picture was taken September 2019 and after picture was taken October 2019.)
I've actually gotten quite a few questions from y'all recently about my treatments at Spa Therapies, and I realized that I've never really done any type of Q&A about this. So today, I figured I would do just that! I just wanted to answer some of the questions that have been asked most frequently. Spa Therapies also helped me answer some of these!
Botox 101
At what age should I try Botox?

Every person is different, but I started at 33. I remember thinking that I was way too young to the Botox, but at that time, I didn't realize how botox worked. It is actually a great preventative service, so you want to get it BEFORE you get any deep set wrinkles to help protect yourself from ever getting them. Once you get them, Botox can do little to help really deep wrinkles that have been there for years.
Is there any downtime for Botox?

Not really! It isn't surgery. Botox is just injections from a needle, so there may be some slight bruising from the needle, but that would be it. I've only been bruised once from Botox in the last 3 years, and it was very minimal.
How quickly do you see results from Botox?

Pretty quickly! Usually in just a couple days, but it could be a few days more to see the full results. You will notice a smoother appearance where you had fine lines and wrinkles, and if you get them in your forehead, you will noticed a more arched brow (This has been a great bonus for me as you can tell in my before and after picture! My brows are naturally pretty straight.)
How much is Botox there per unit?

Botox injections start at $13.00 per unit. And the average cost per session is $300. However, Spa Therapies offers the Botox Society and Brilliant Distinction programs. These programs offer really great discounts on different therapies.
How long does Botox typically last?

The lasting effect for Botox is about 4-6 months. The effects will be longer though if you go more frequently because you're skin will get used to the Botox with muscle memory and won't get the chance to develop those deep-set wrinkles that we don't want!
What other services do you recommend doing routinely?

Facials are a great way to exfoliate your skin to leave it looking more rejuvenated. As we get older, our skin usually gets drier, and that leaves it looking older. Moisturized skin is healthy skin, and a facial is perfect for doing that. A peel is another great option to help refresh your skin. It peels off the outer layer of dead skin cells and tightens and refreshes your skin. I did one last summer and will be doing another one asap because I loved the results!
Is there any downtime with facials?

Not at all. You can immediately go back to work with a dewy, glowing complexion!
How often should you get facials?

Facials are usually recommended every season. That would be about every 12-16 weeks or every 3-4 months.
Is there any downtime with the Blue Radiance Chemical Peel?

My skin was a little red immediately following the peel, but I went back to work the next day. For about 7-10 days, my skin did flake a little, but I exfoliated and that helped it.
How often should you get a chemical peel?

Chemical Peels are best done and most recommended in a series to see the best results. After the series is finished, then they will be spaced out according to your skin type.

Not sure what to have done? The very best thing to do is to have consultation done at Spa Therapies! They have all kinds of really amazing services that they offer. The newest addition to their repertoire is microblading! Beyond that, they offer massage therapies, body wraps, lip fillers, waxing and more. It's basically one stop shopping for all of your self-care needs!
If you are local to the Memphis area, pop into Spa Therapies and if you mention my blog you can save $50 on Botox injections! And to read about more of there services they offer (there are SO many!), you can read more here. And keep scrolling for more BEFORE PICTURES. So tell me…have you ever tried Botox? Have you been considering it?
BOTOX BEFORE PICTURES: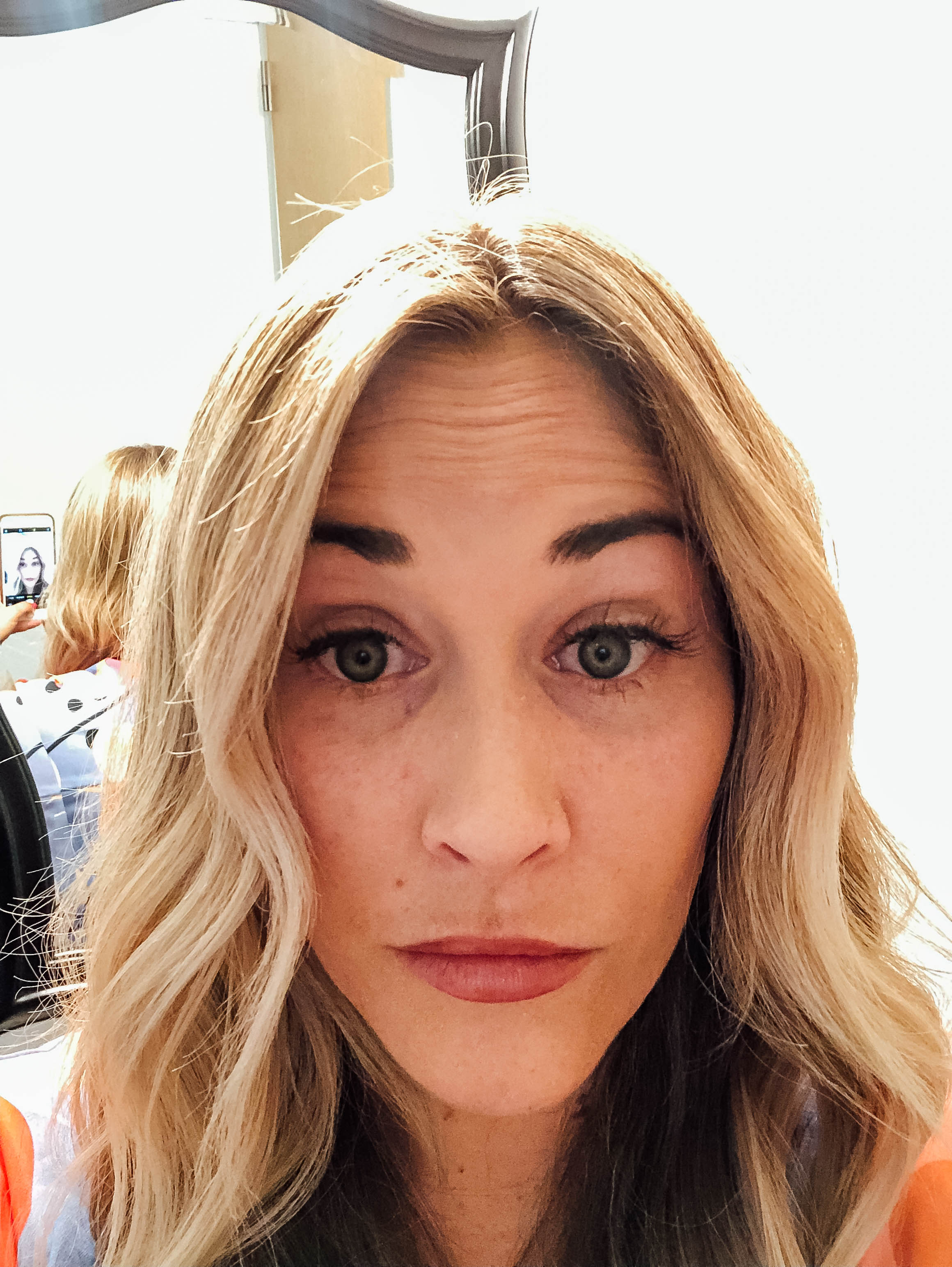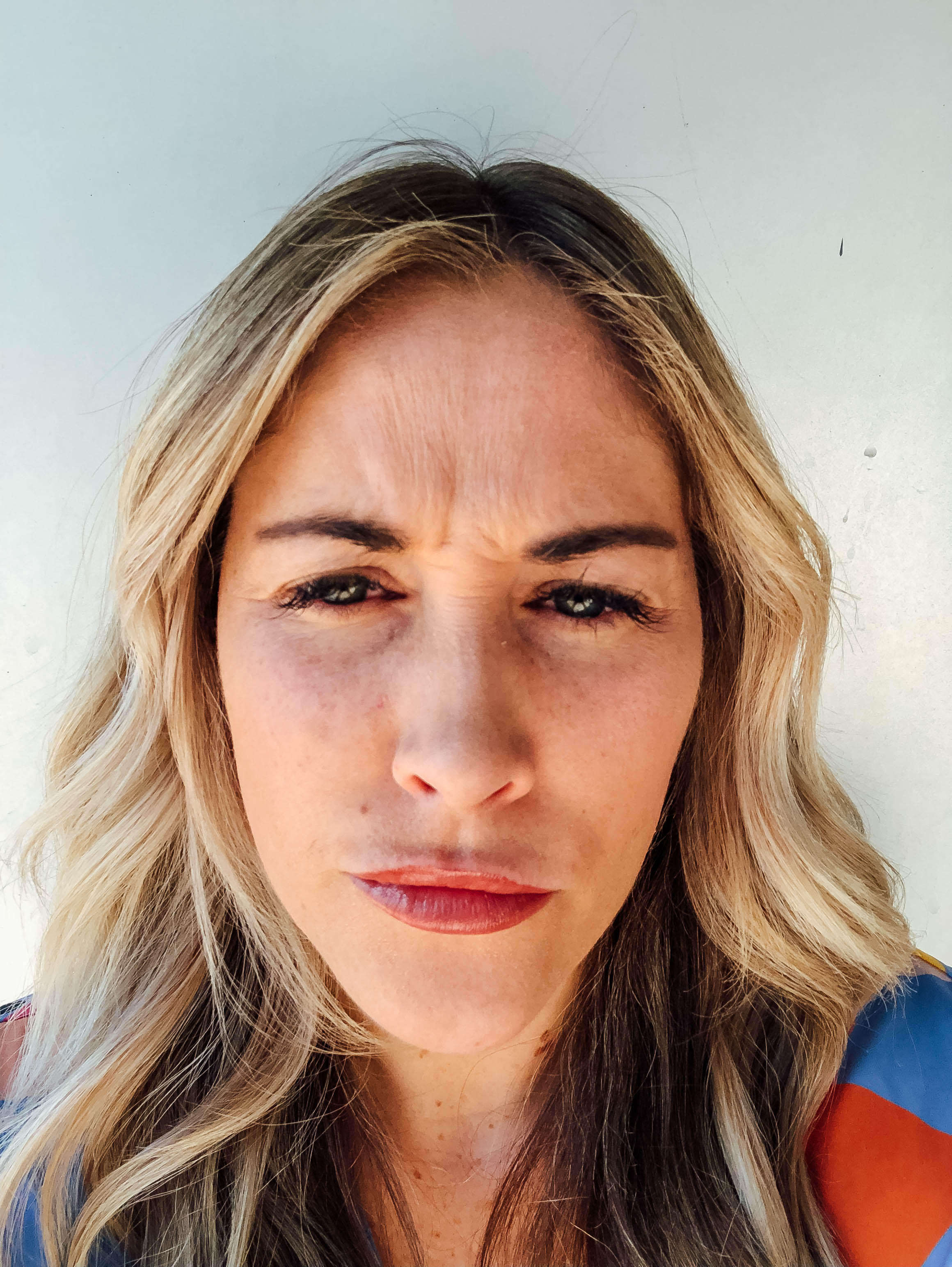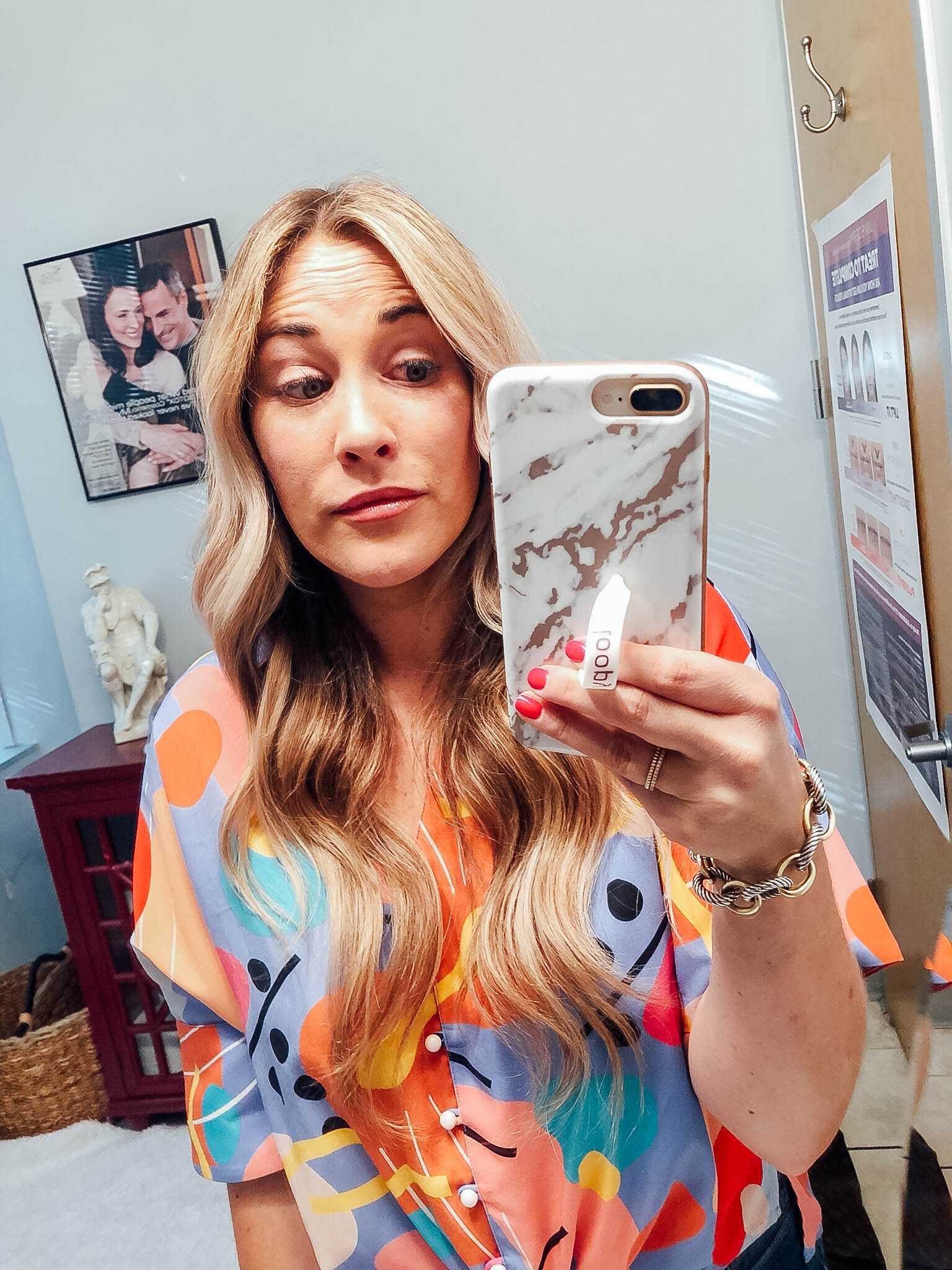 BOTOX AFTER PICTURE: