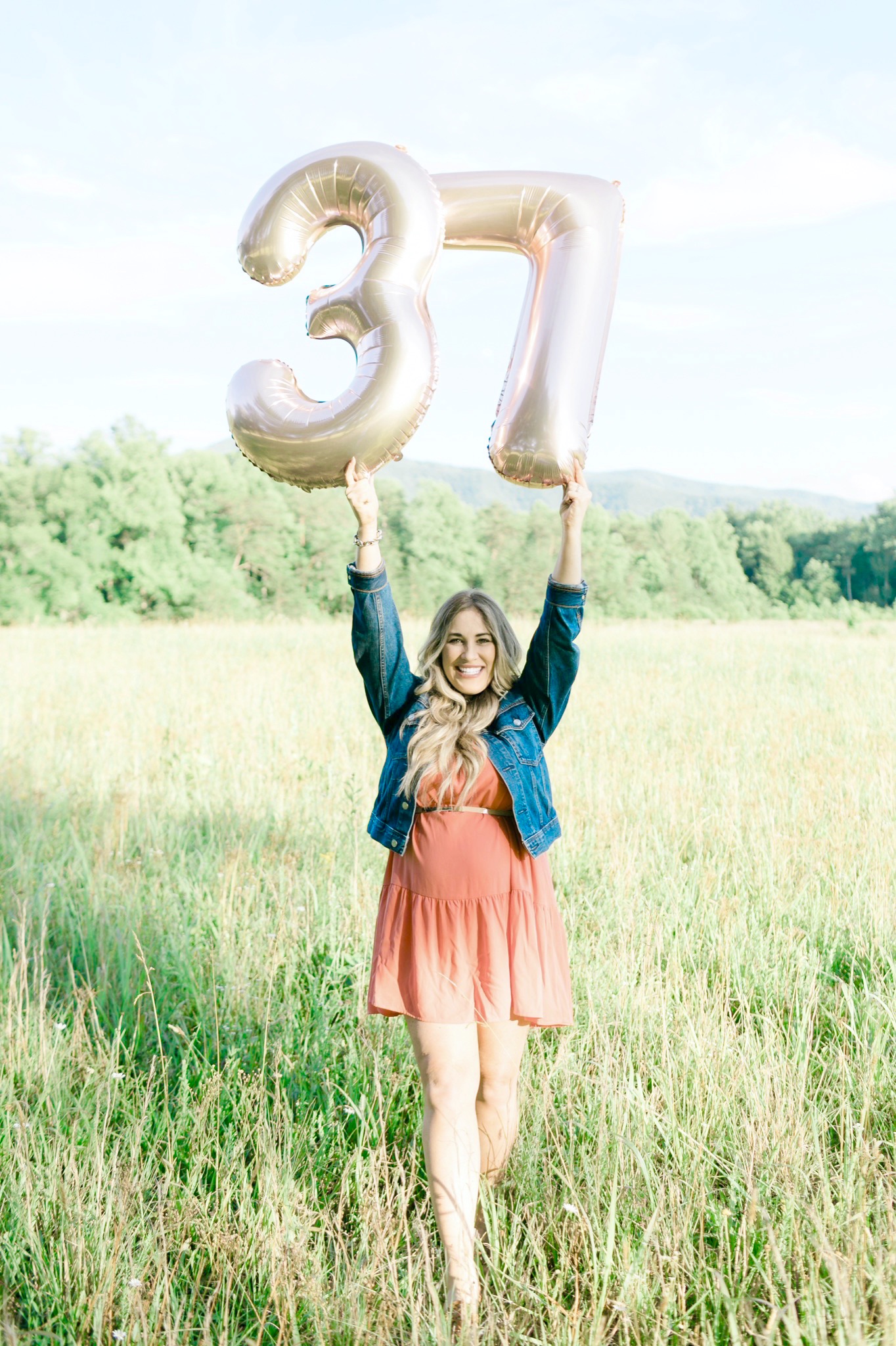 SHOP MY BIRTHDAY LOOK:

Happy Thursday y'all! So…it's my birthday, and I'm not going to lie…I'm pretty excited! This year has already been such a big year! Matt and I have birthdays 2 weeks apart, so we usually celebrate 7 days after his and 7 days before mine by doing something special together. This year we celebrated in Pigeon Forge in a cabin for a couple of days, and it was SO nice!
This was also our first year to celebrate our birthdays by spending them together… in the same house… in the same state… and being married. We definitely don't take the little things for granted! And not to mention, we are adding a 3rd baby to the family, so that makes this birthday feel even more special! Getting to celebrate it with Matt, Leighton, Amelia (next week) and baby Grayson on the way. = )
This year I wanted to do something different for my birthday. I usually do a post sharing the things I've learned over the year, and don't get me wrong, I have LEARNED so much this year, and even over the last few years. But I honestly feel so blessed at this point in my life that I thought this would be the perfect time to ask YOU exactly what YOU want to see on the blog. And give back with a fun little $100 Target gift card giveaway.
I don't know about y'all, but I have been loving Target's clothing selection lately, like this pretty dress I'm wearing today. And it has always been a favorite for baby items, so it's safe to say I've been doing a lot of online Target shopping for home, my growing bump and baby!
I also want to share my top 5 posts over the past 8 years if anyone else wants to take a little trip down memory lane. = ) It's no surprise that everyone loves travel guides, baby wearing and fashion! = )
Breckenridge, Colorado Travel Guide
To enter this Target gift card giveaway, all you need to do is fill out this survey that should take less than 5 minutes to complete and then enter using the widget below. All of that should take less than 10 minutes. And if you're already following me here and on social media, well, it will only take about half that time!
Thank you all so much for entering and for filling out the giveaway! It means a lot to me, and it helps me know what you're wanting to see on the blog and social media each day. Feel free to leave me a comment below with anything else you would love to see. = ) See you back tomorrow; I'll be sharing the best 4th of July weekend sales!
Enter this Target Gift Card Giveaway Below:
a Rafflecopter giveaway